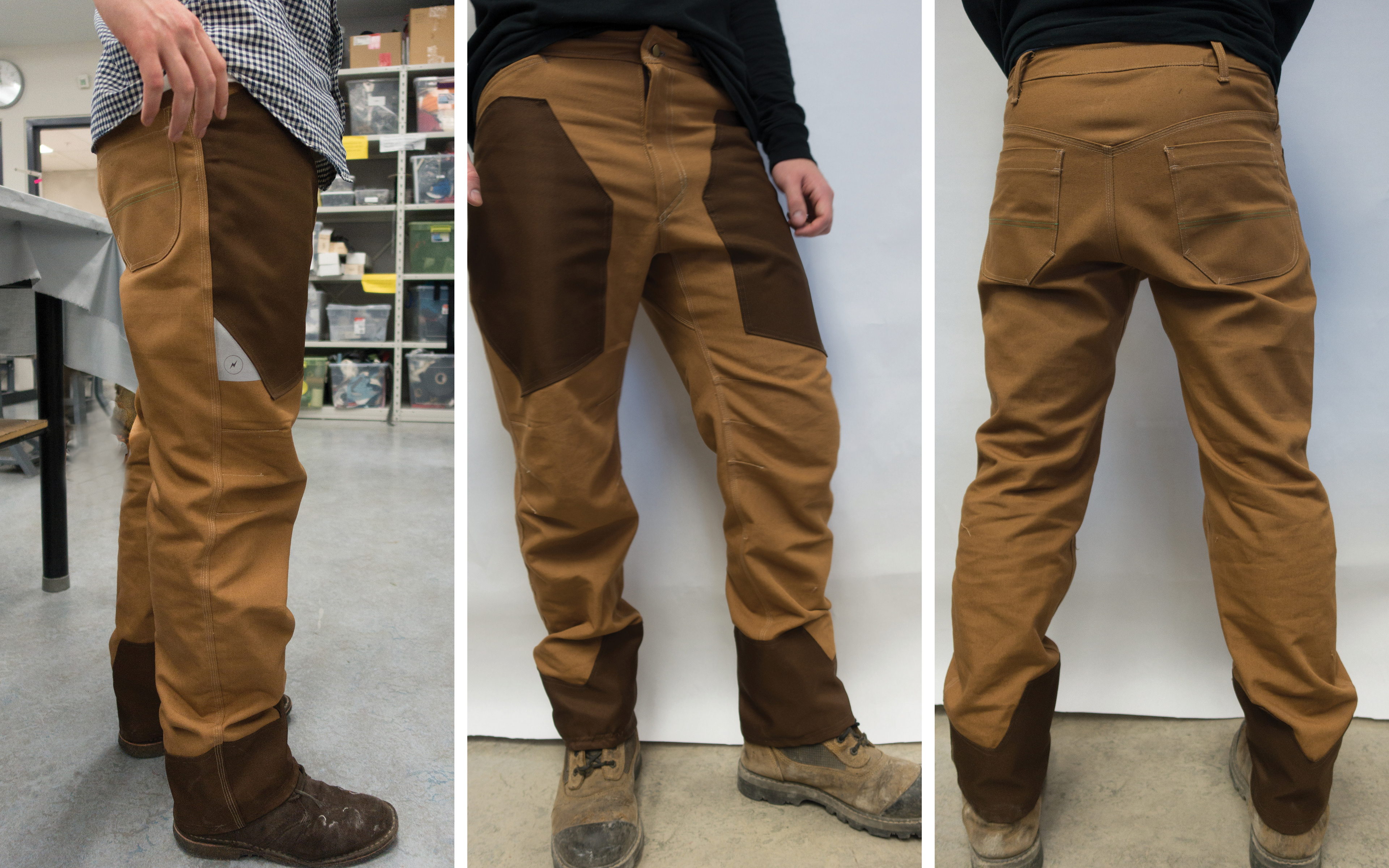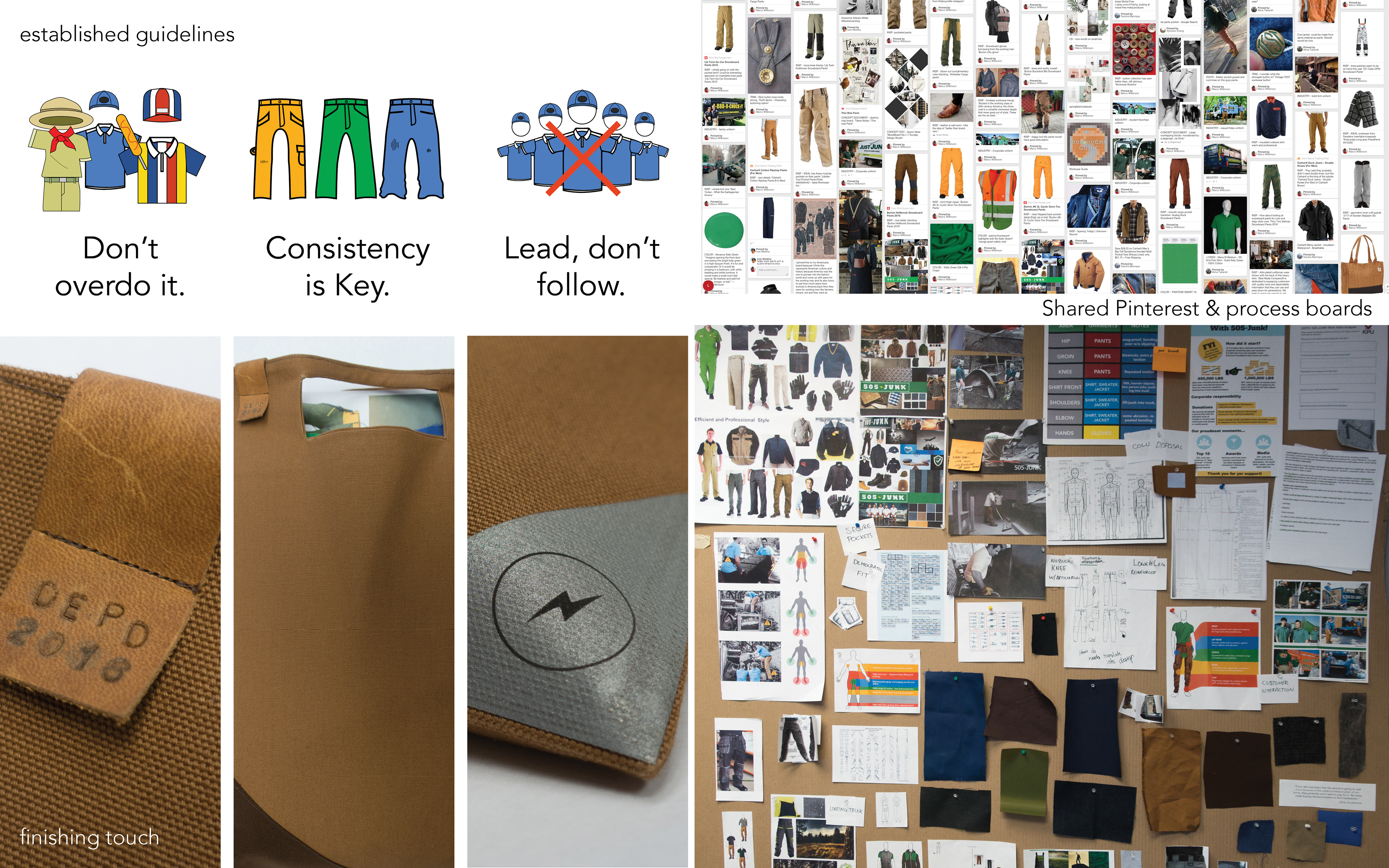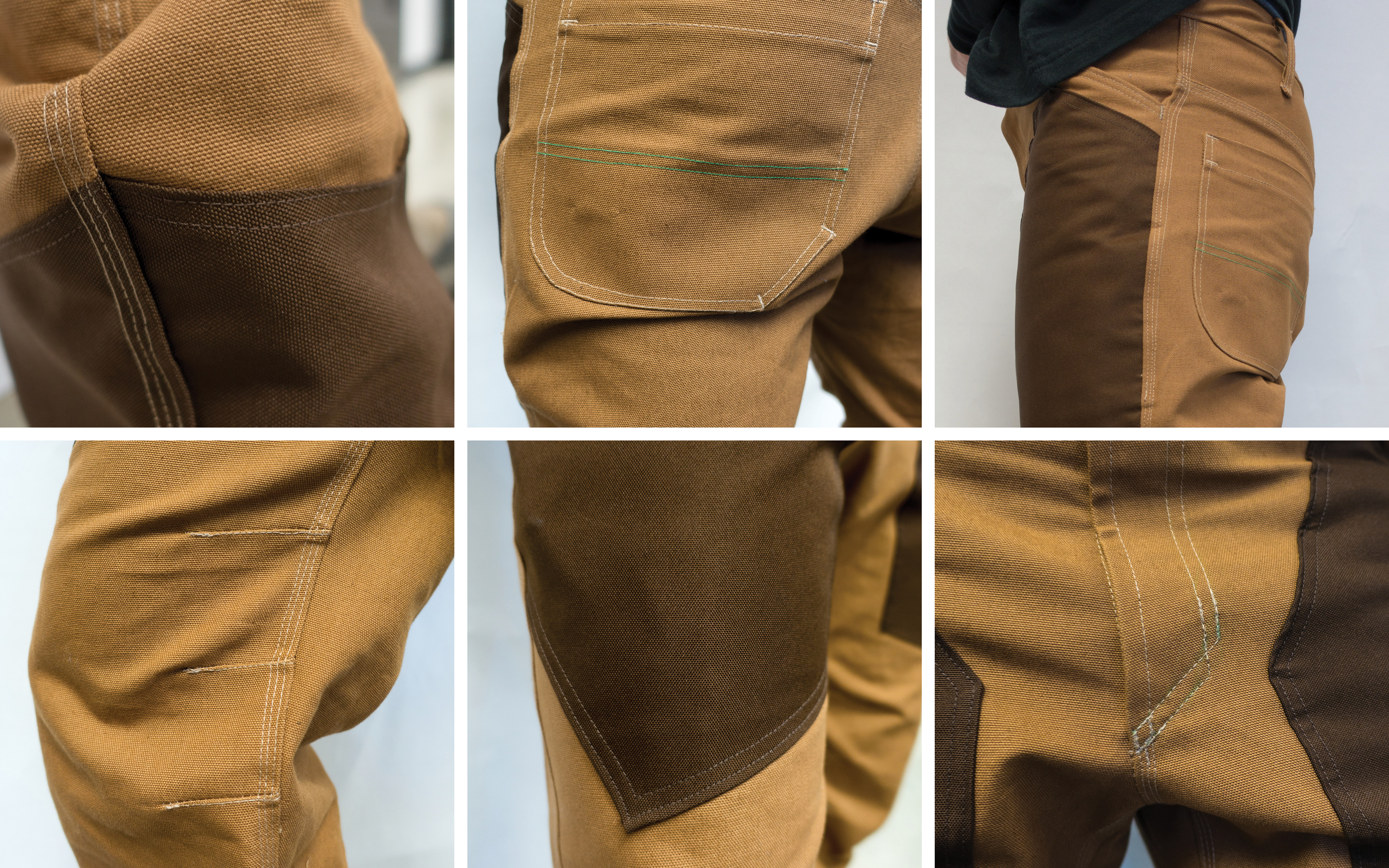 Heavy cotton duck was chosen for durability and strength. Additional polyester patches were added in high-wear contact areas on the thigh and cuff. Articulation was added with a rear yoke, darted knee and a crotch gusset. Details were added to the front pockets to make them more secure, organized. 

As project manager I coordinated the various tasks amongst the team and established the framework for a unified direction. I held individuals accountable to their tasks, and the team accountable to our objective.

Tasks were broken down to maximize team proficiencies. I compiled the concept document to relay intention to the client. Proactively monitored productivity and timeline while keeping spirits up.