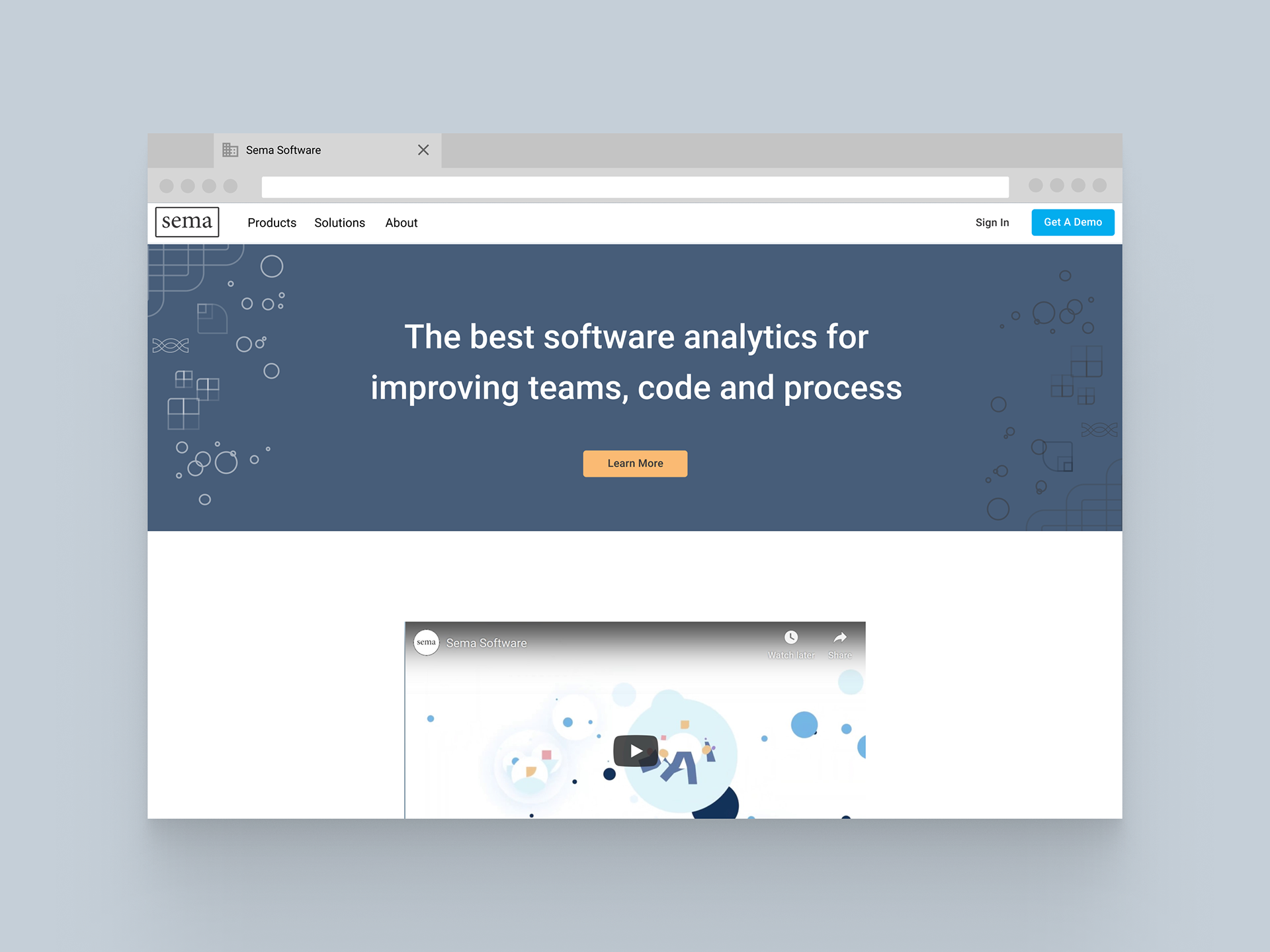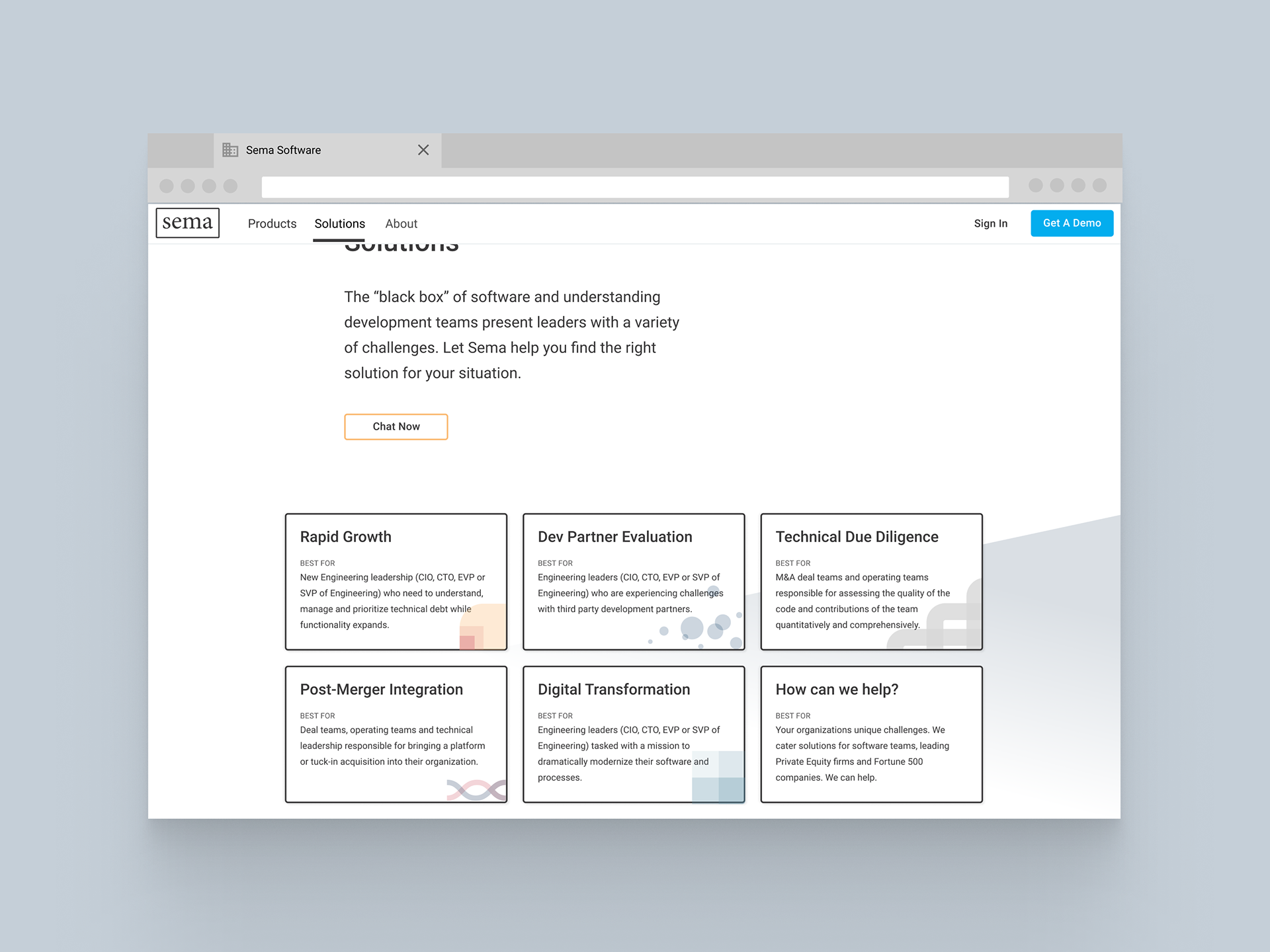 Sema Software corporate site
As a side project, I took on a long-overdue redesign of the Sema Software corporate website. This new site would be a gateway into the upcoming React web app. It was designed with an emphasis on solution-selling and effective conversion in demos booked.

The site was designed in Figma, built out in
Webflow
and included a CMS driven solutions section and auto-generated landing pages for sales outreach. The illustrations and iconography were the beginning of a new design language I worked to establish, and would be reused in printed documents and presentations.