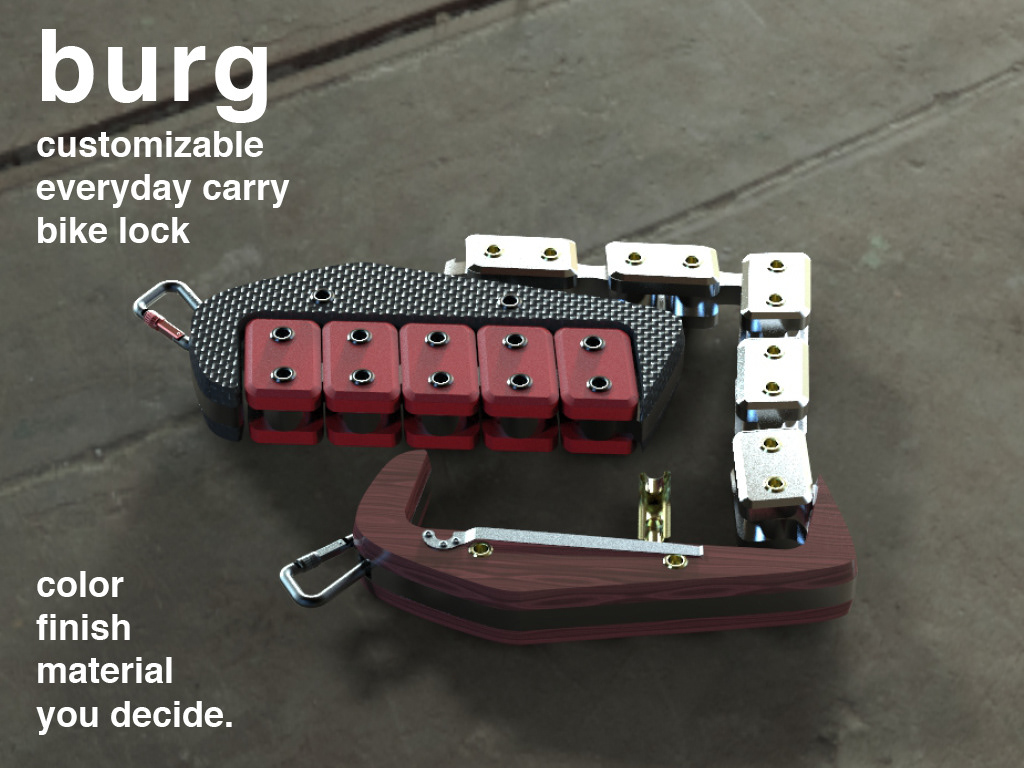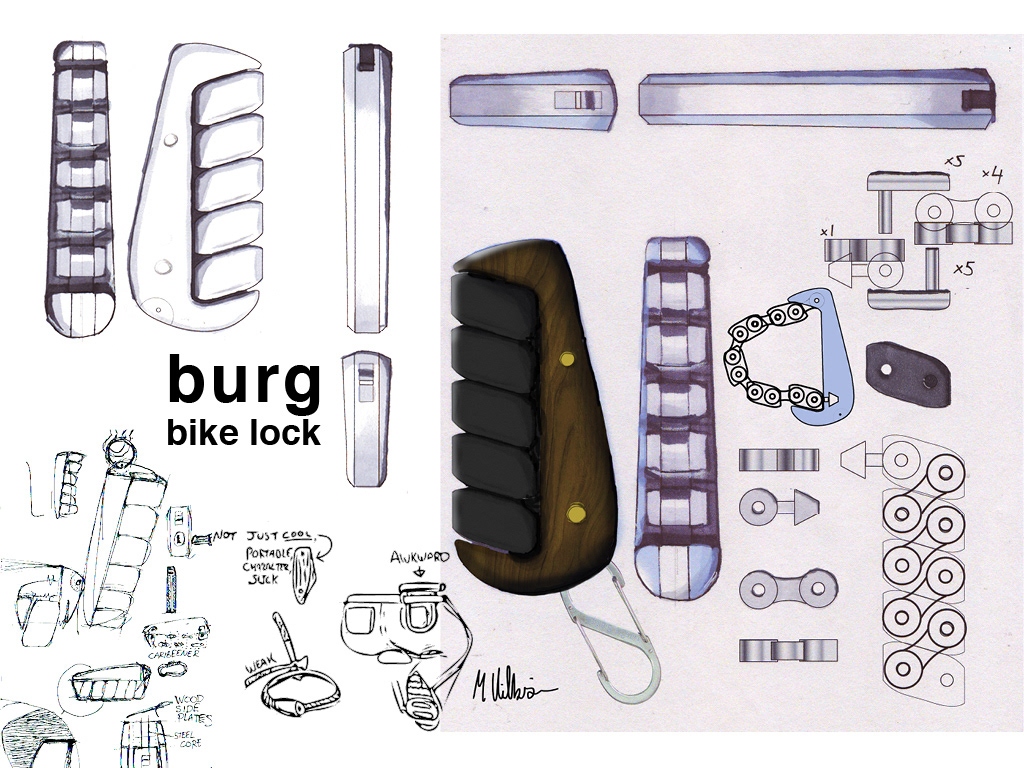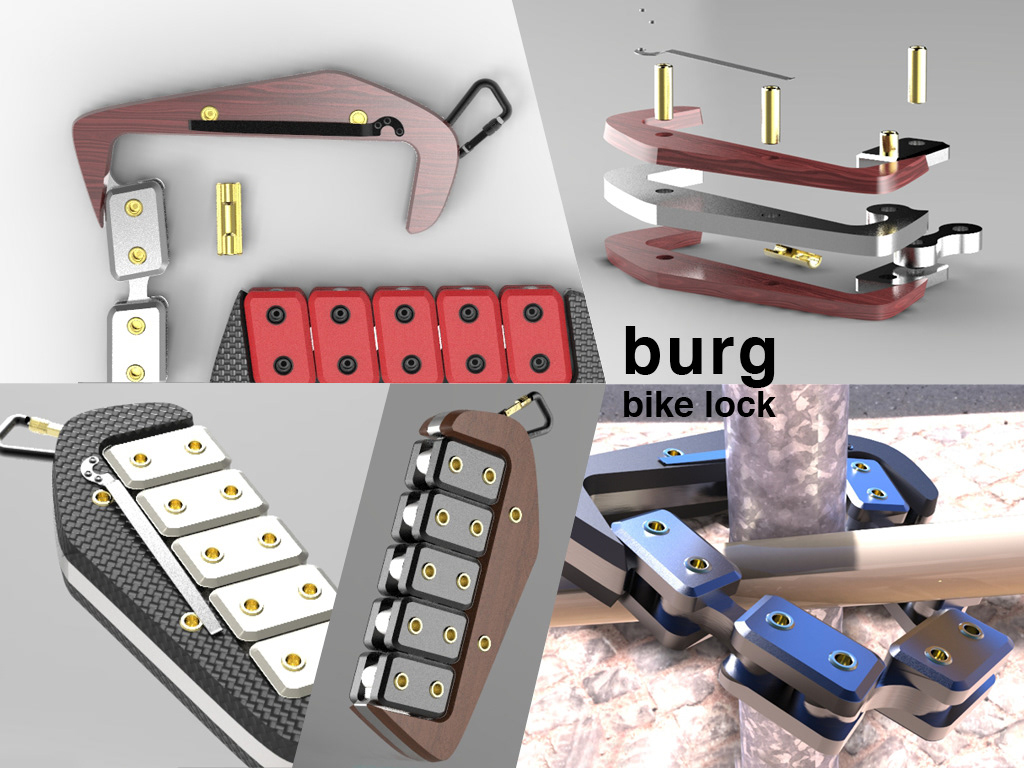 Introducing burg, a pocketable, folding style bike lock.
Open it up to function just like a flexible U-lock. Links, inner structure and pins can be finished in so many ways for unlimited unique looks, and the possibility of seasonal, limited and

'create your own

' offerings. The outer facing of the lock offers further customization and finishes like wood & carbon fibre (pictured) or engineering plastics.