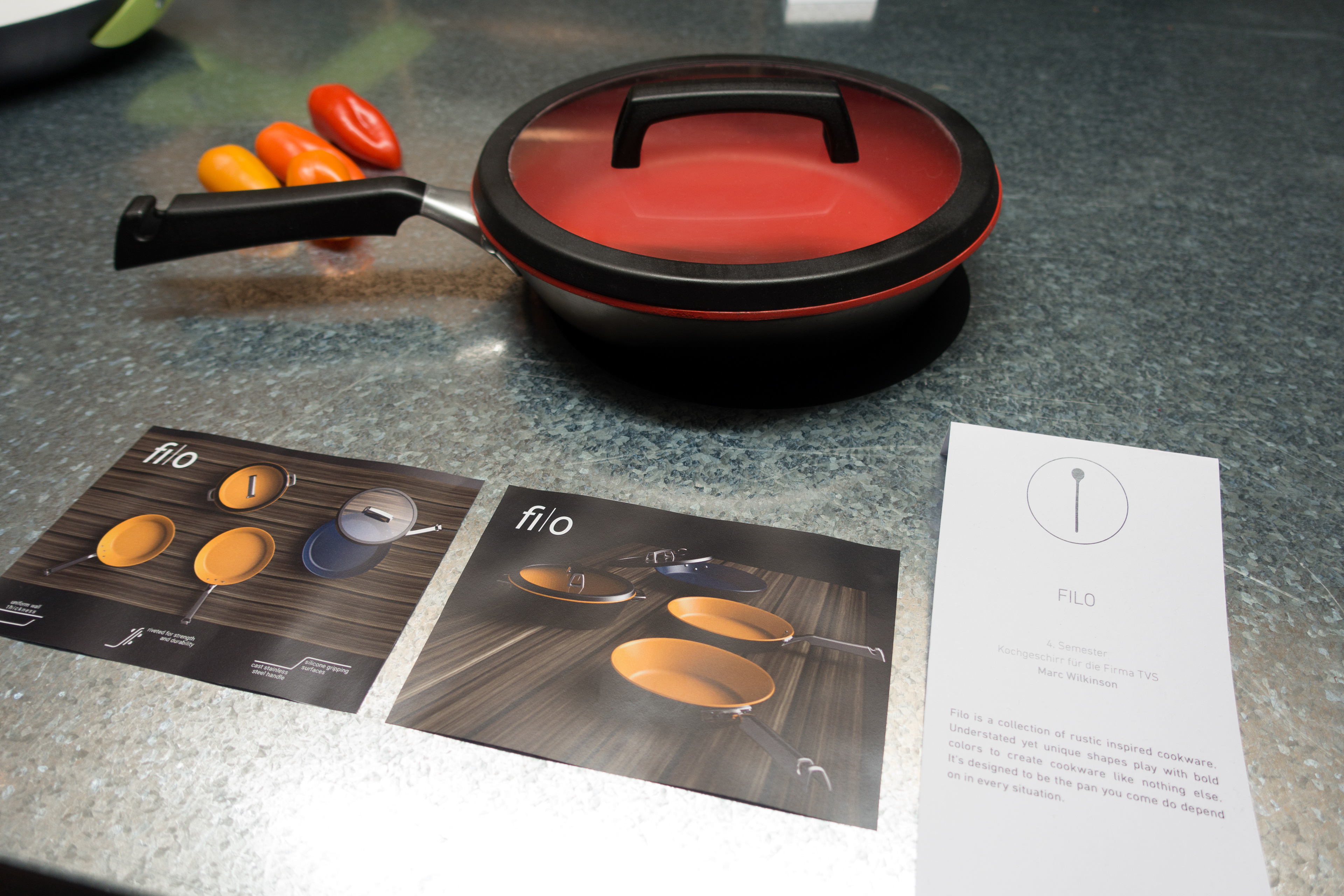 I'm trying not to reinvent the pan. Why? The right pan in good hands is the perfect tool for many things. A chefs pan is the trusted swiss army knife of the kitchen, right in their hand like the well worn handle of a familiar axe.
Inspired by tools built to last, function first and a simple idea: when you buy something, you should be proud, it's
yours
.
The '
filo'
collection is a performance oriented design for pro-consumers with cutting edge ceramic non-stick, and a minimal material approach. Through a smart, robust design it is my hope this pan serves its user well for as long as due care is taken. So take care, be bold, and keep it within reach. 
'
filo' 
is a fine line of cookware.