Rooftop tent display stand

Designed for customization and digital manufacturing, this wood display stand can be manufactured closer to retailers and tradeshows to minimize shipping cost and impact.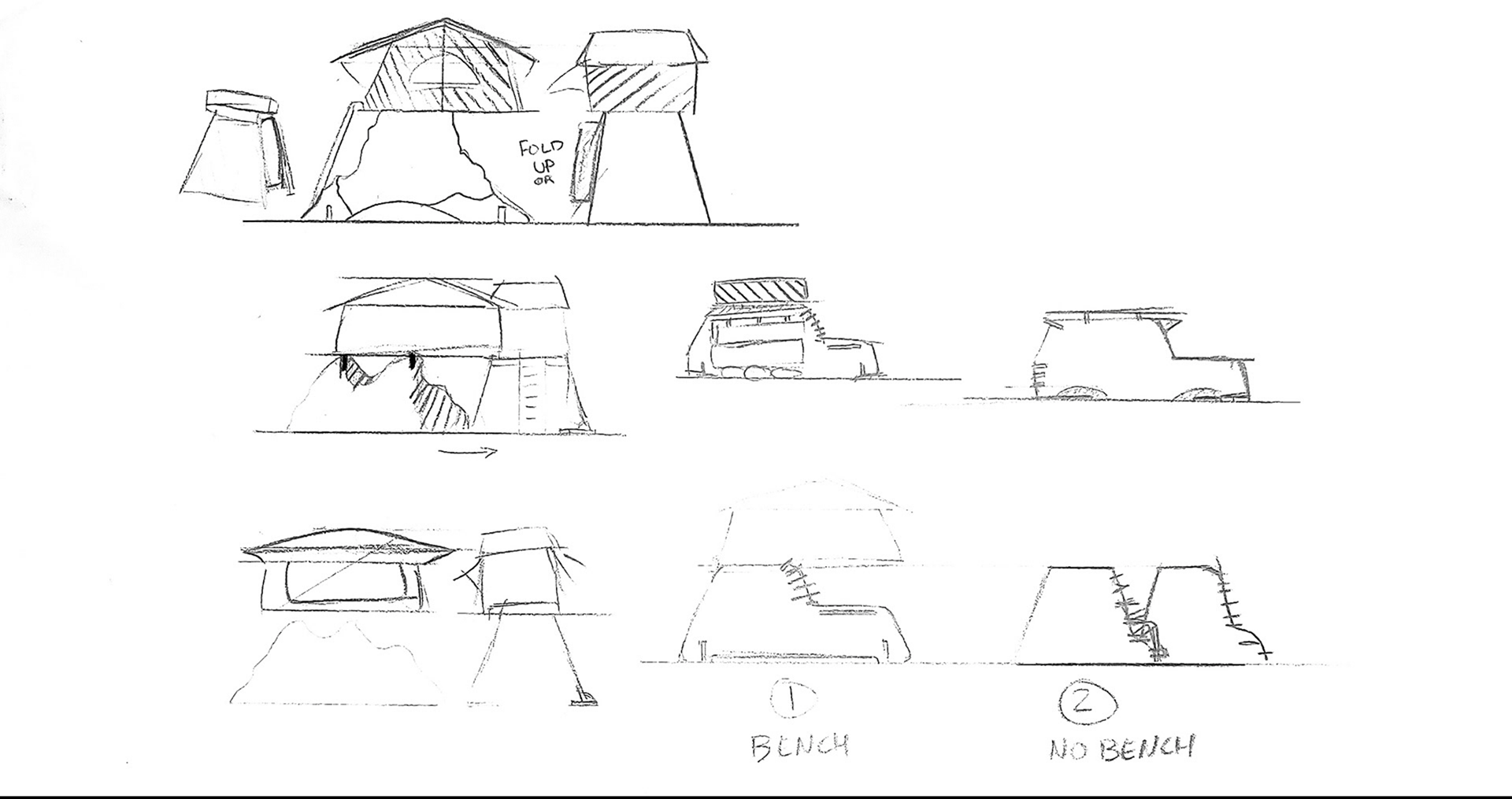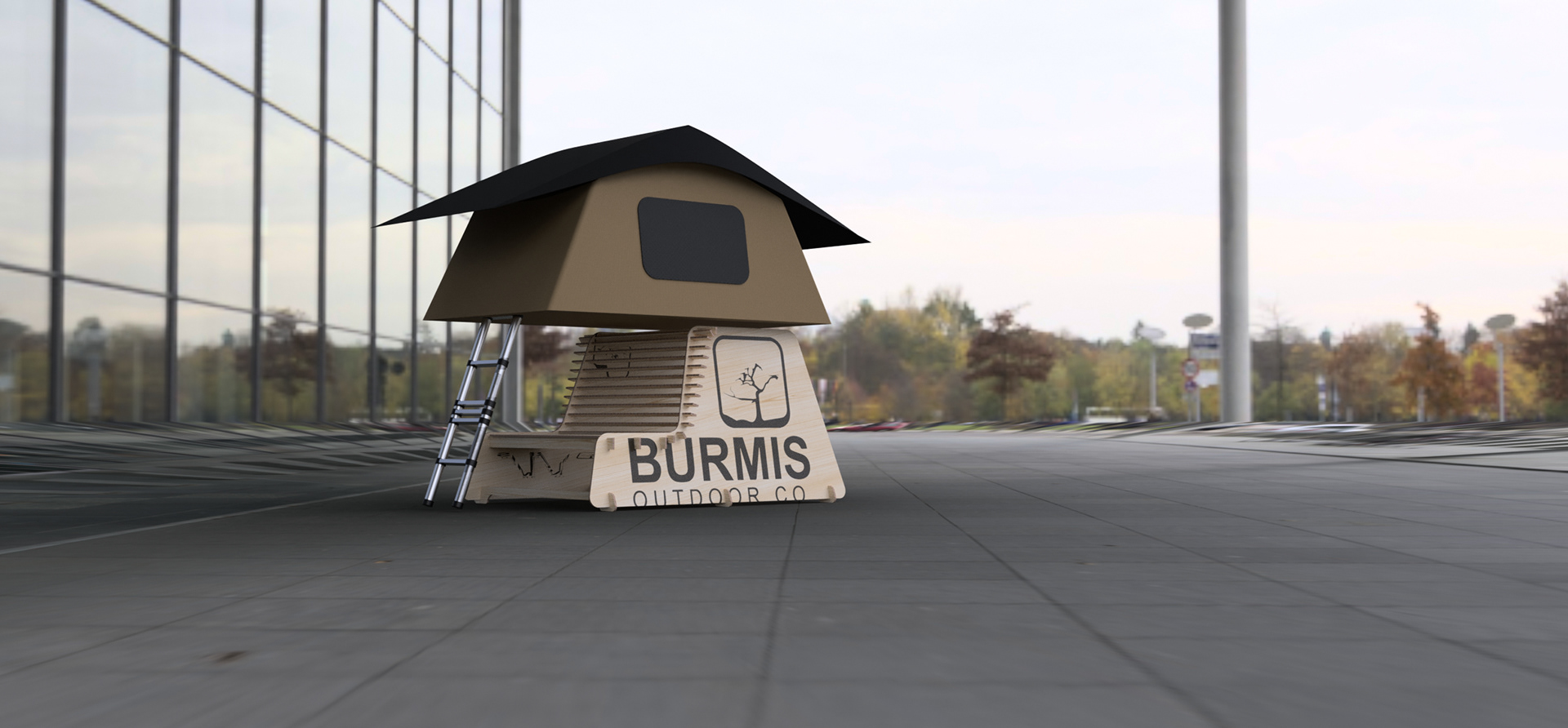 Jerry's Freshners

An upmarket car air freshener. Designed without fasteners with fragrant ceramics, metal and cork.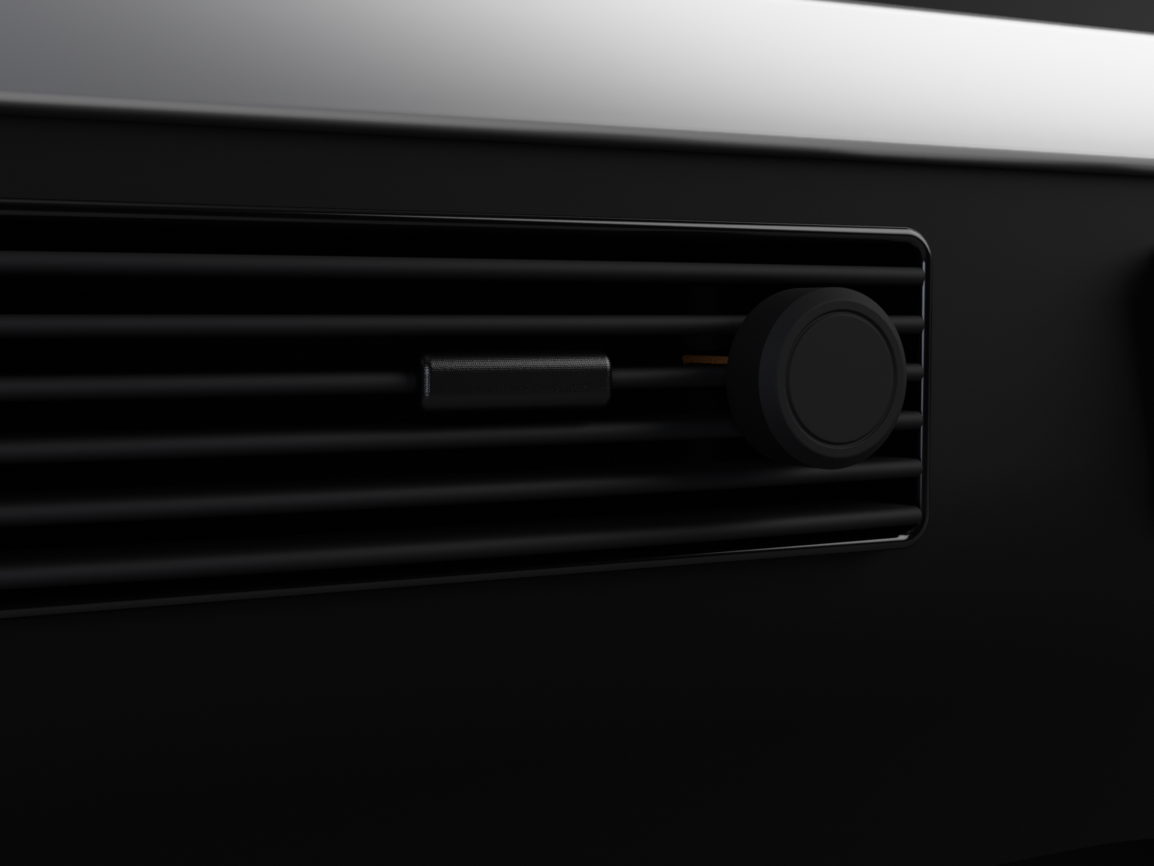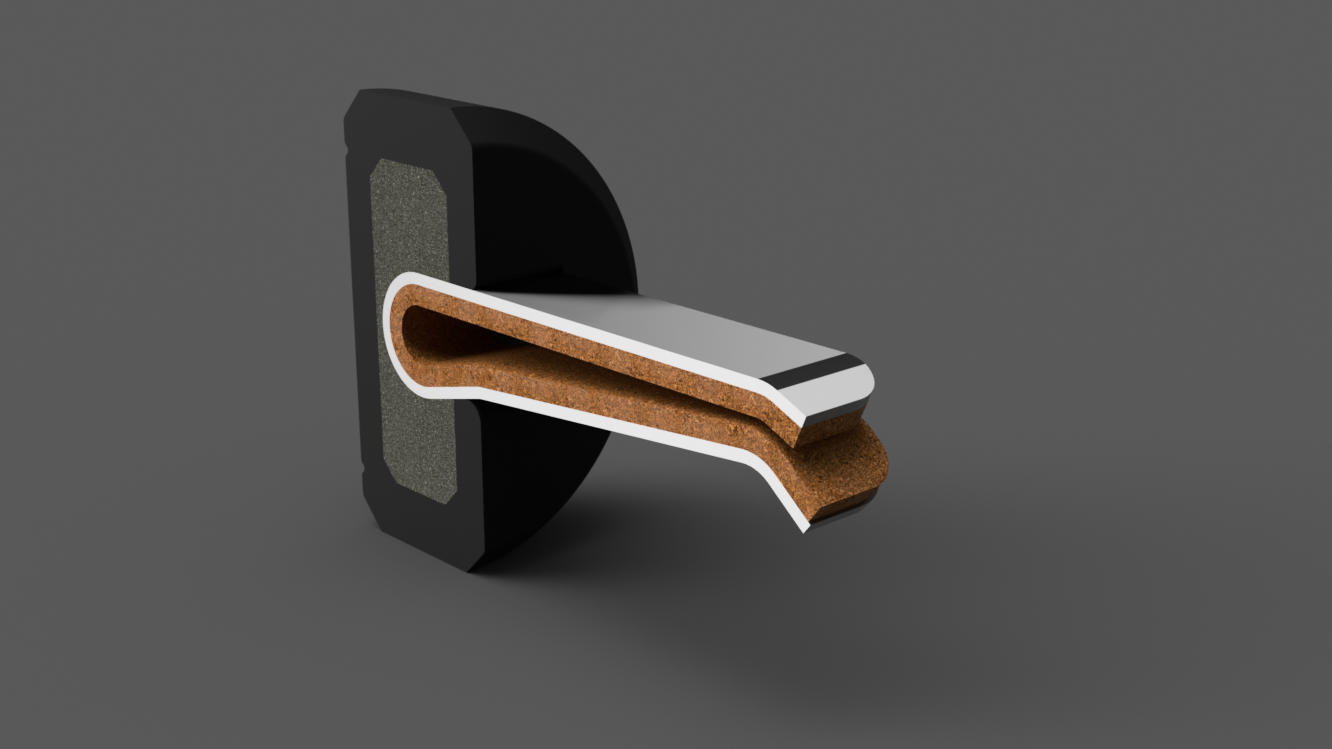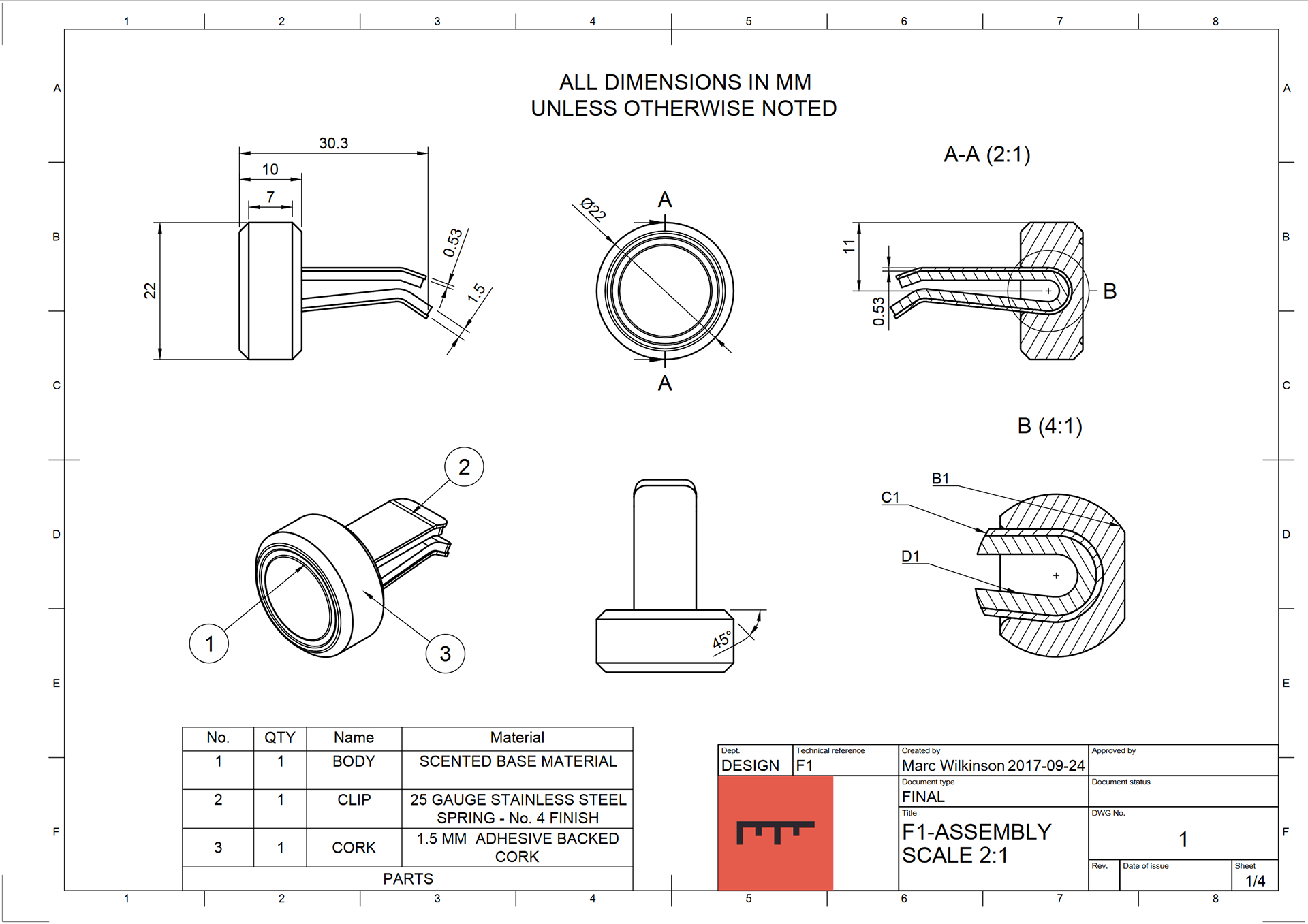 N+ bike shoe platform
A 3D print-enabled open-source bikepack shoe. Hackaday prize semifinalist, Wevolver MakeItReal contest finalist, Certified by Open Source Hardware Association #CA000005.
Read more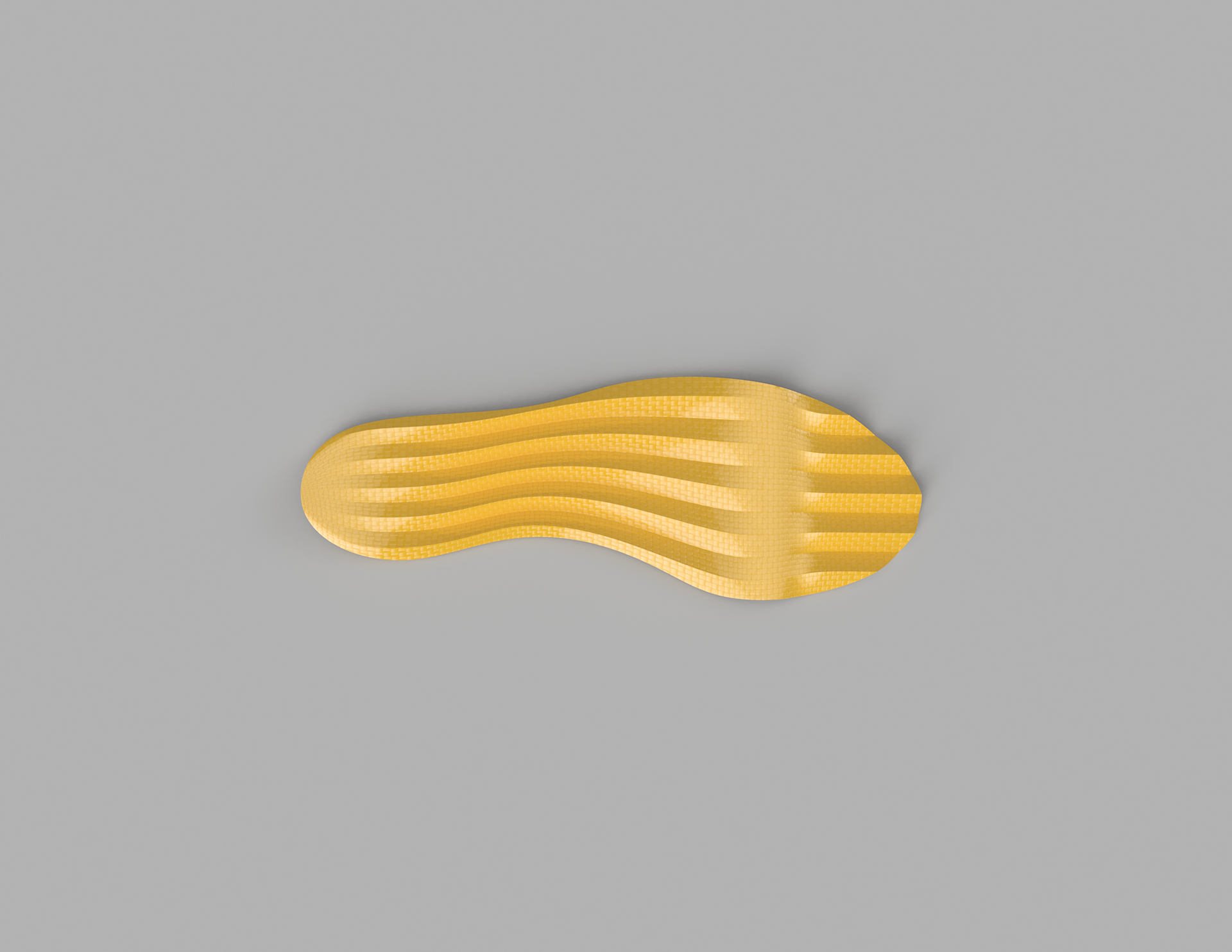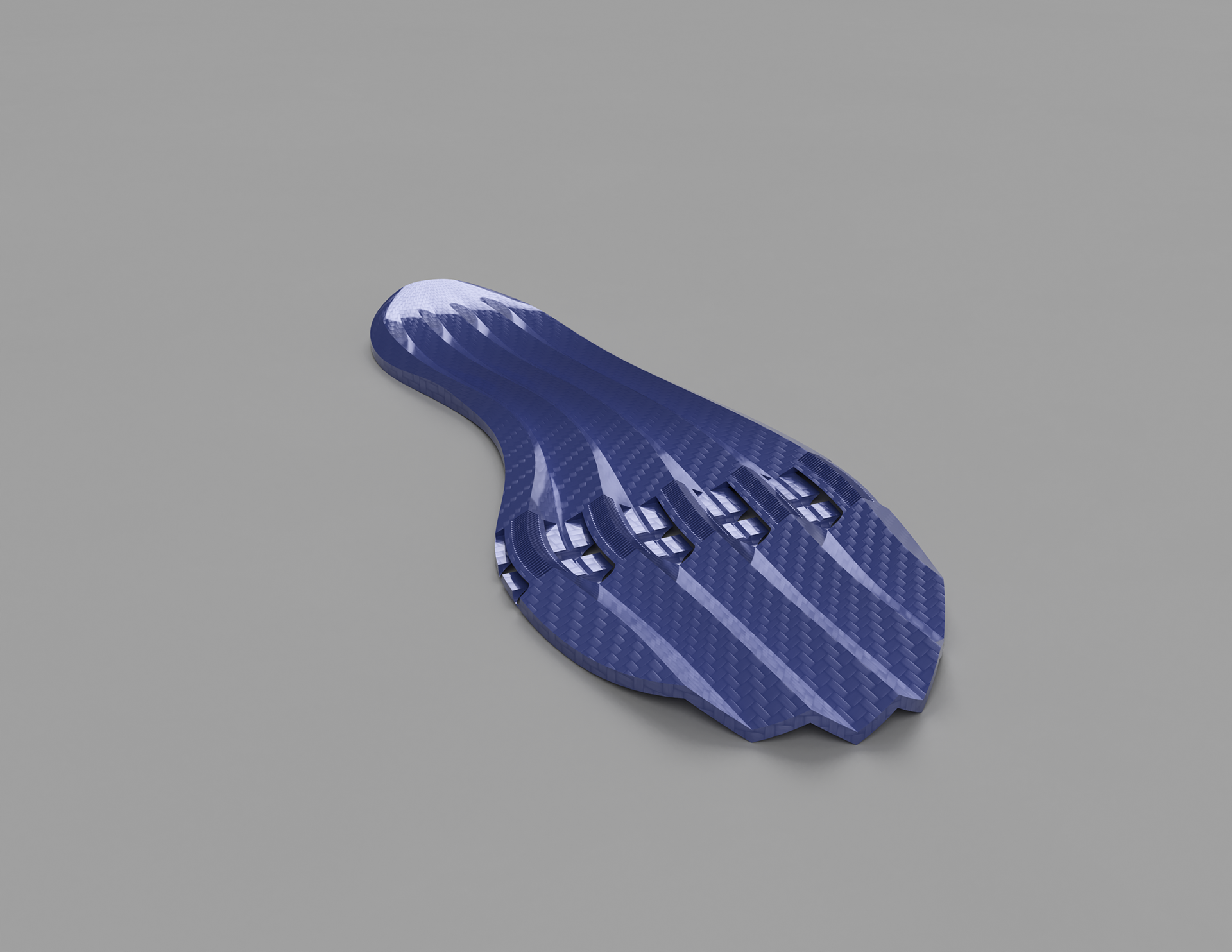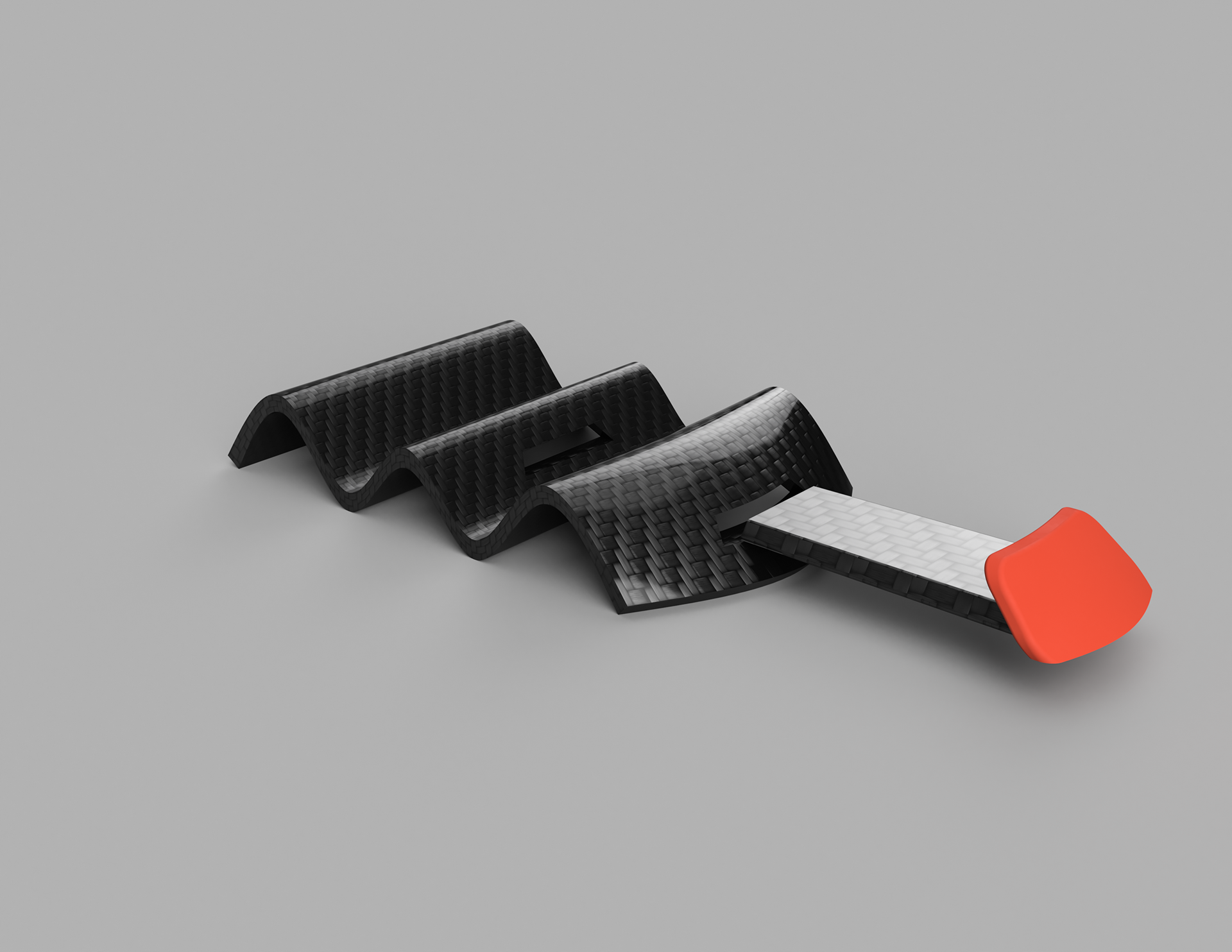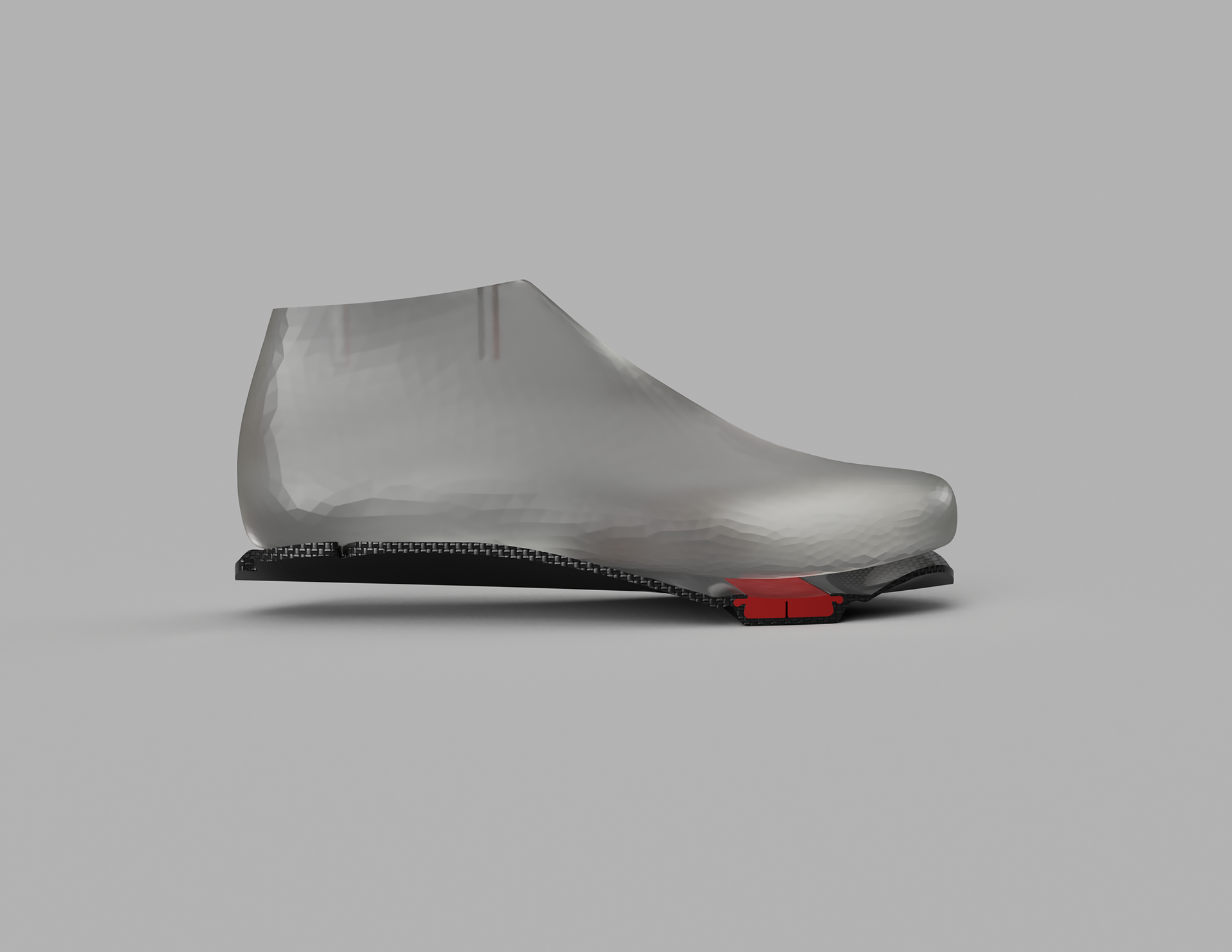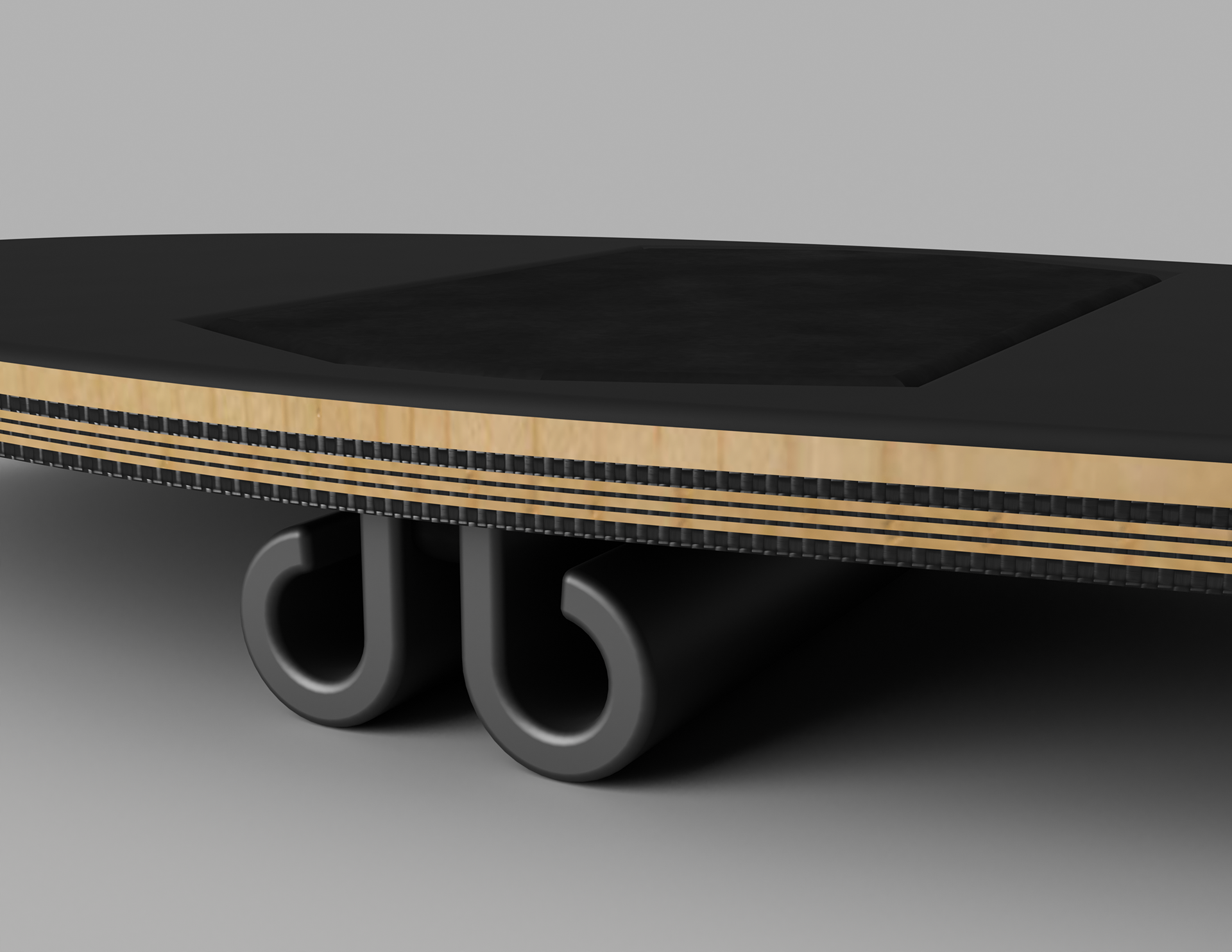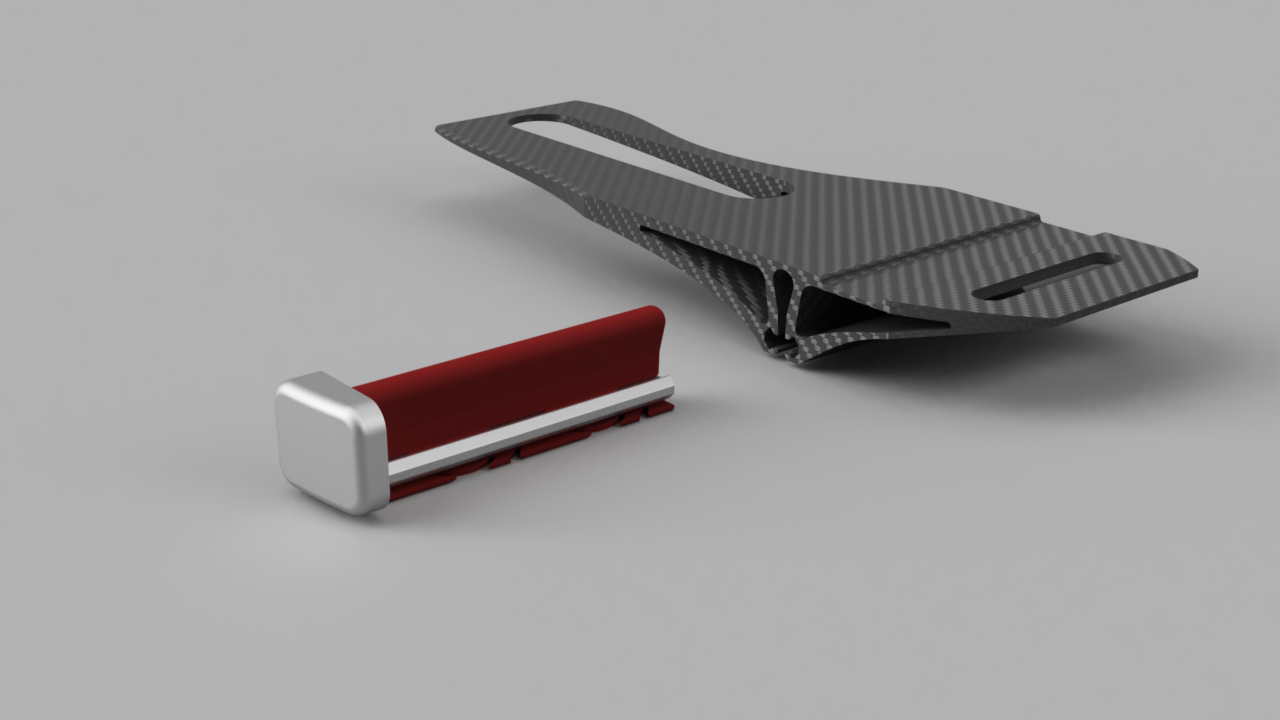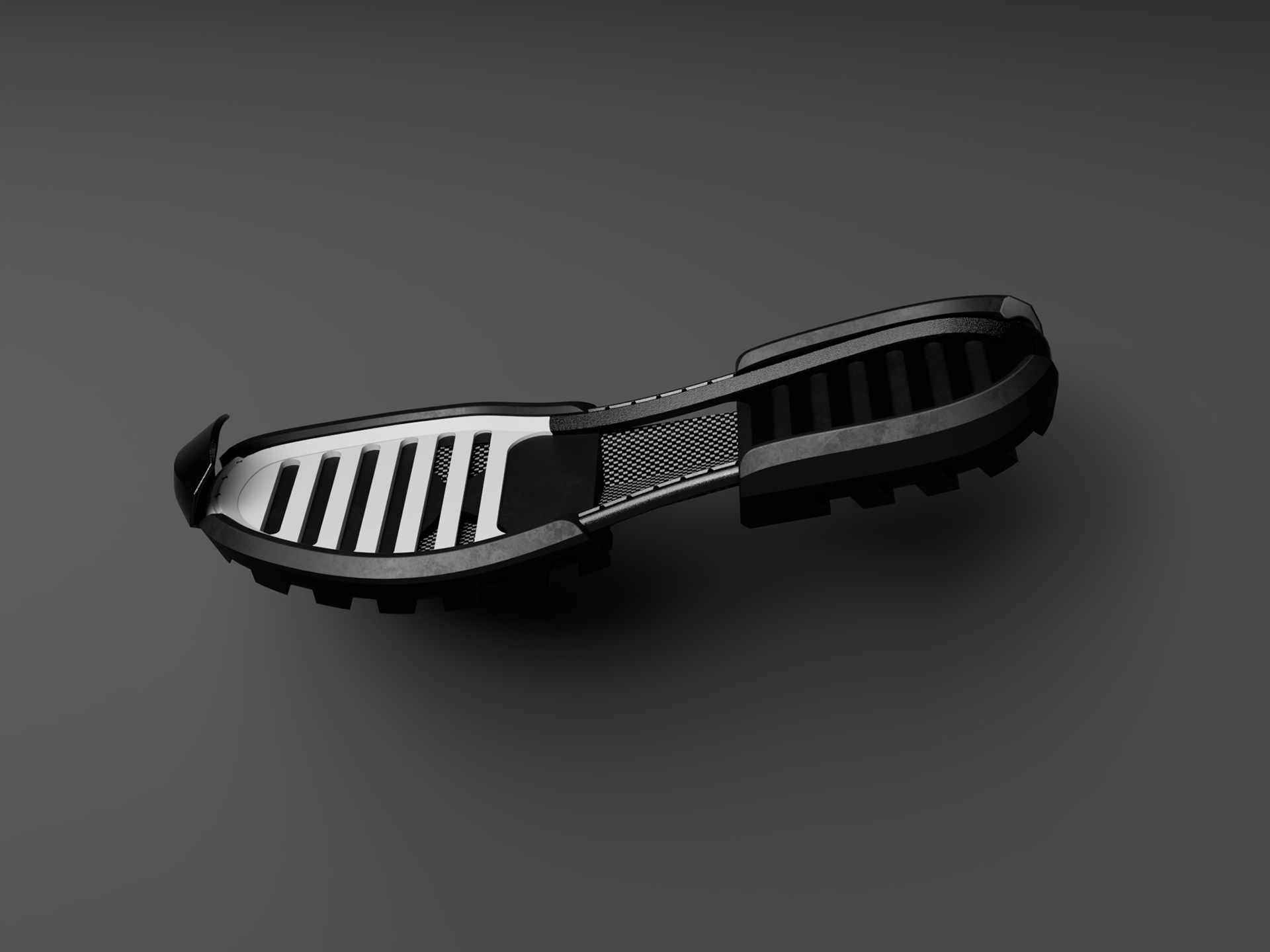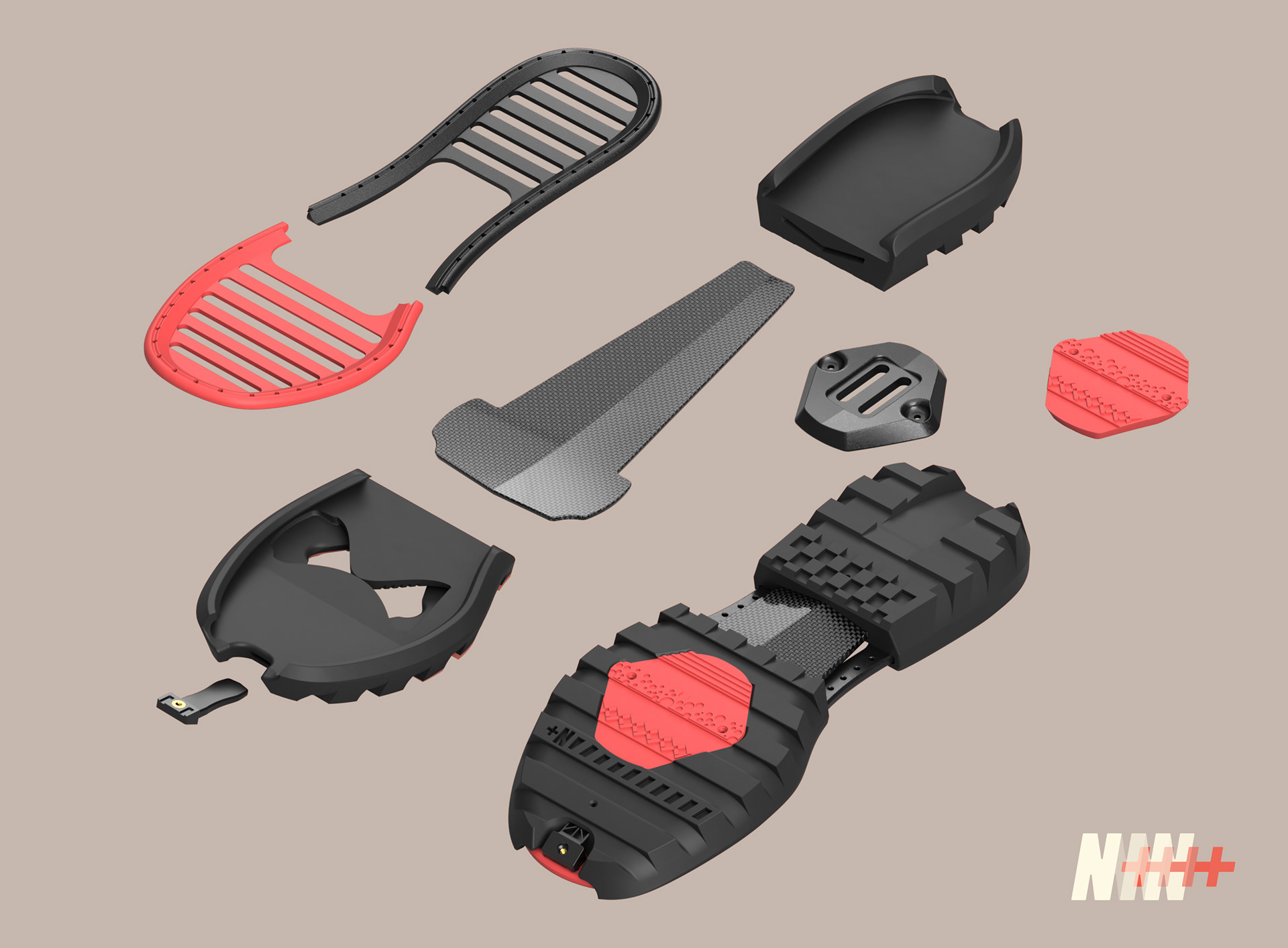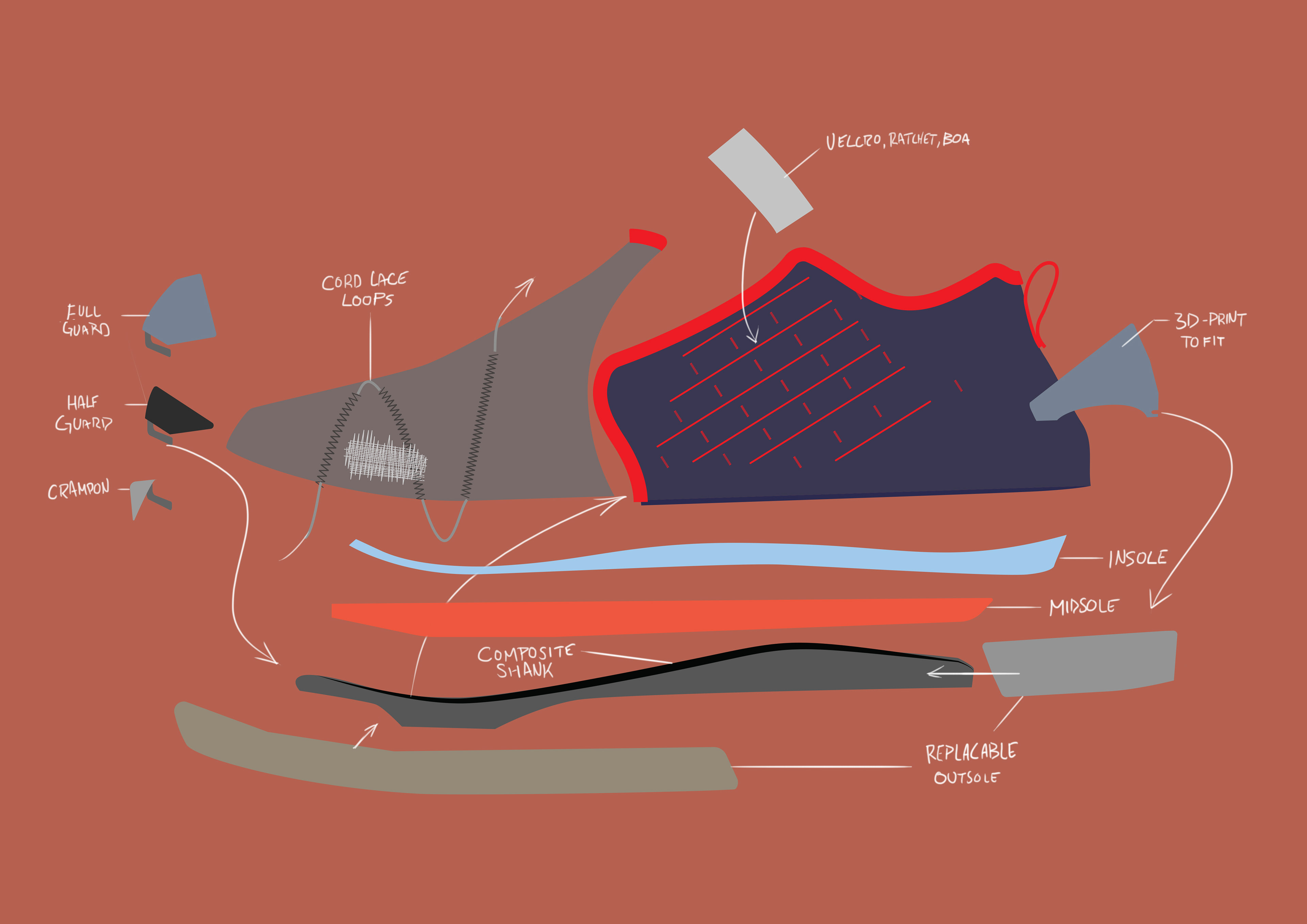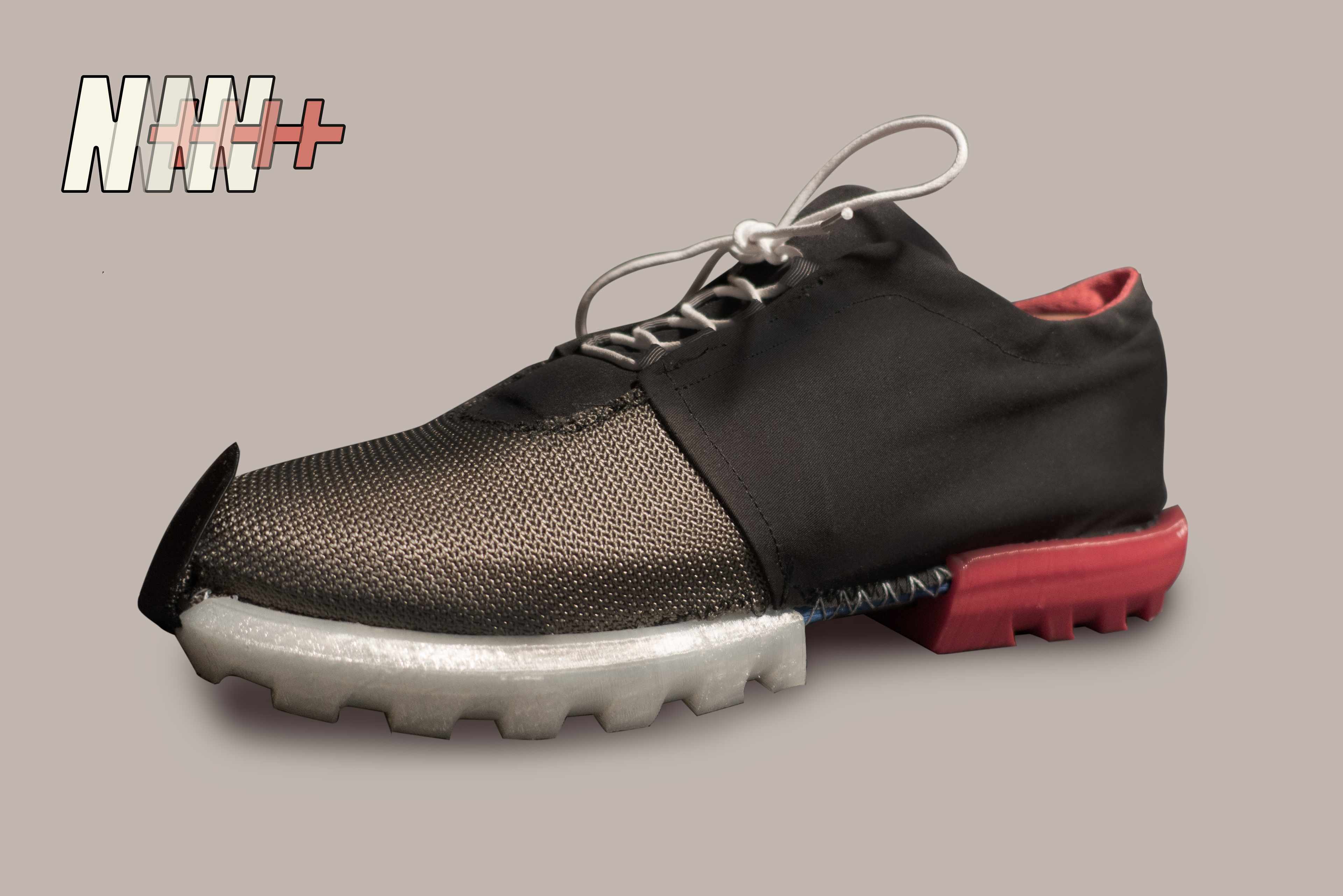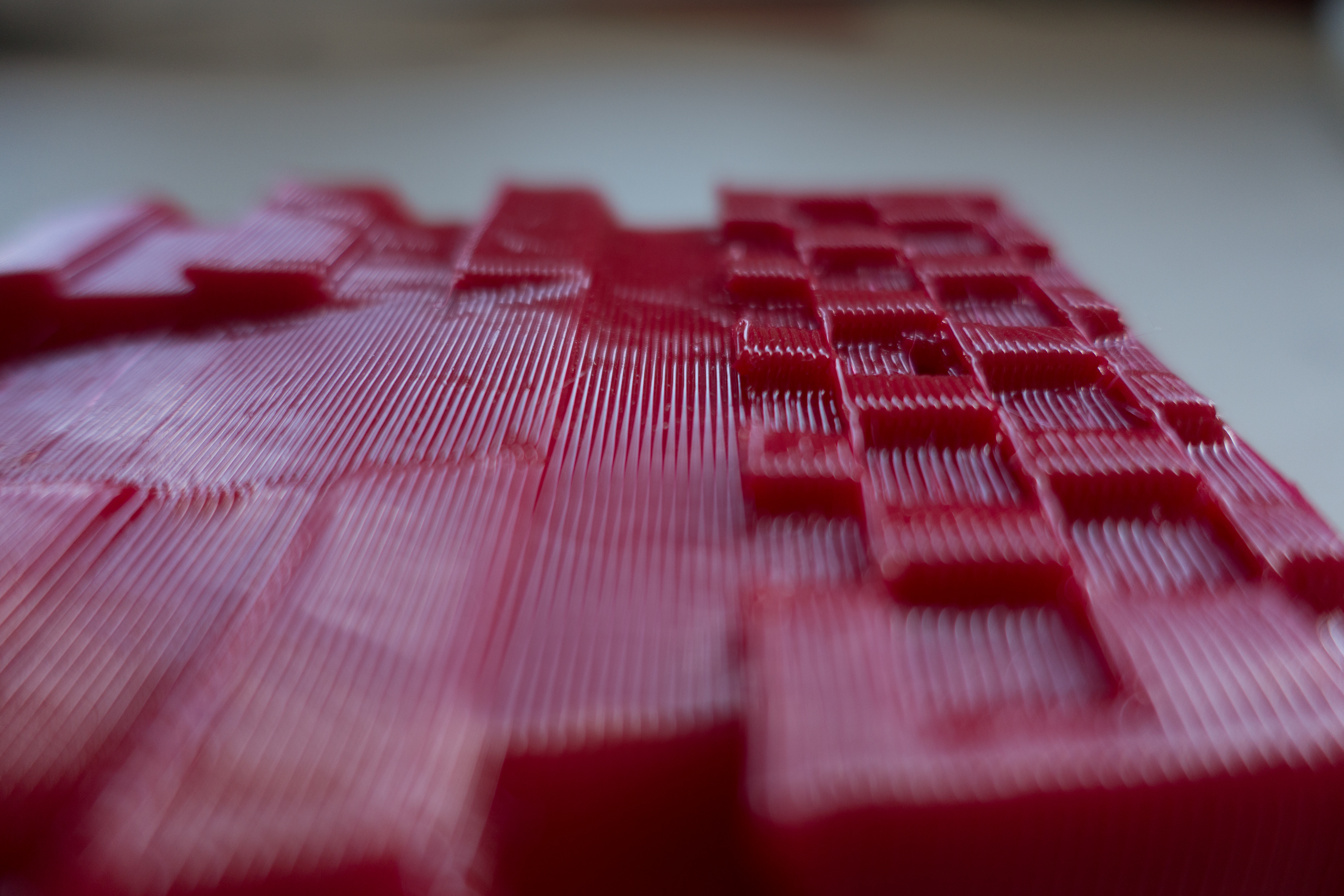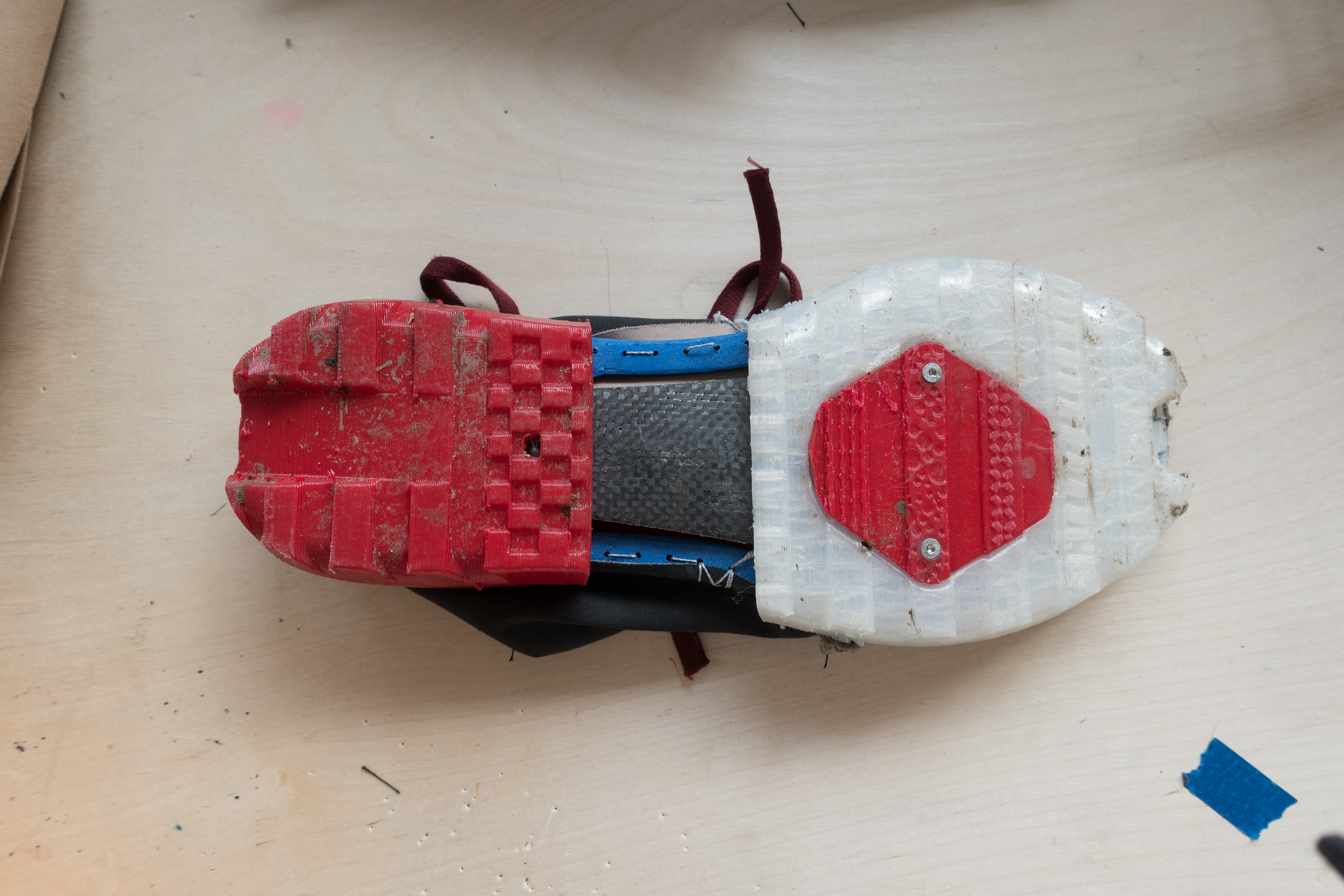 CNski flatpack sled

A design-fiction concept. Where on-demand digitally manufactured products and upcycled sporting goods come together to make toys.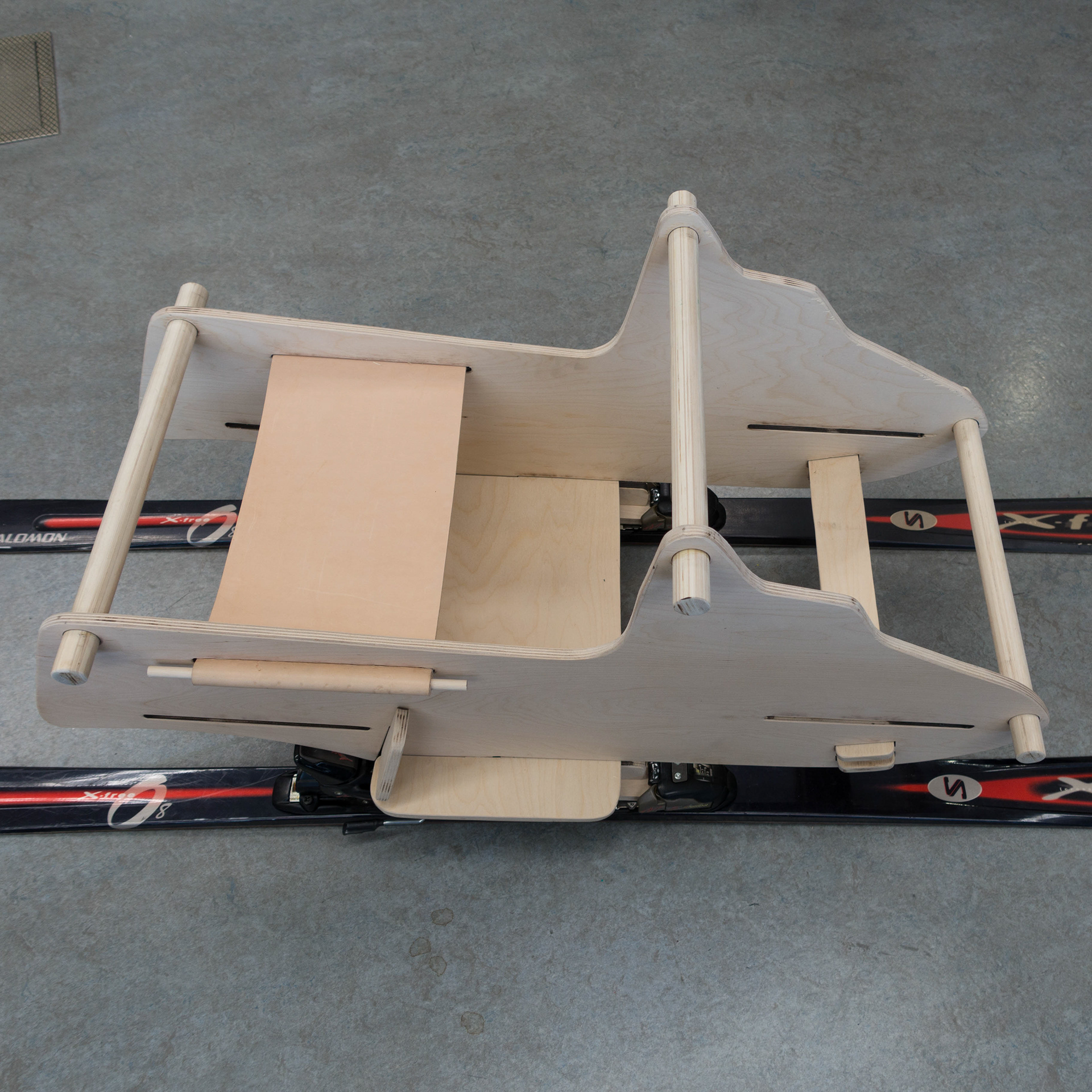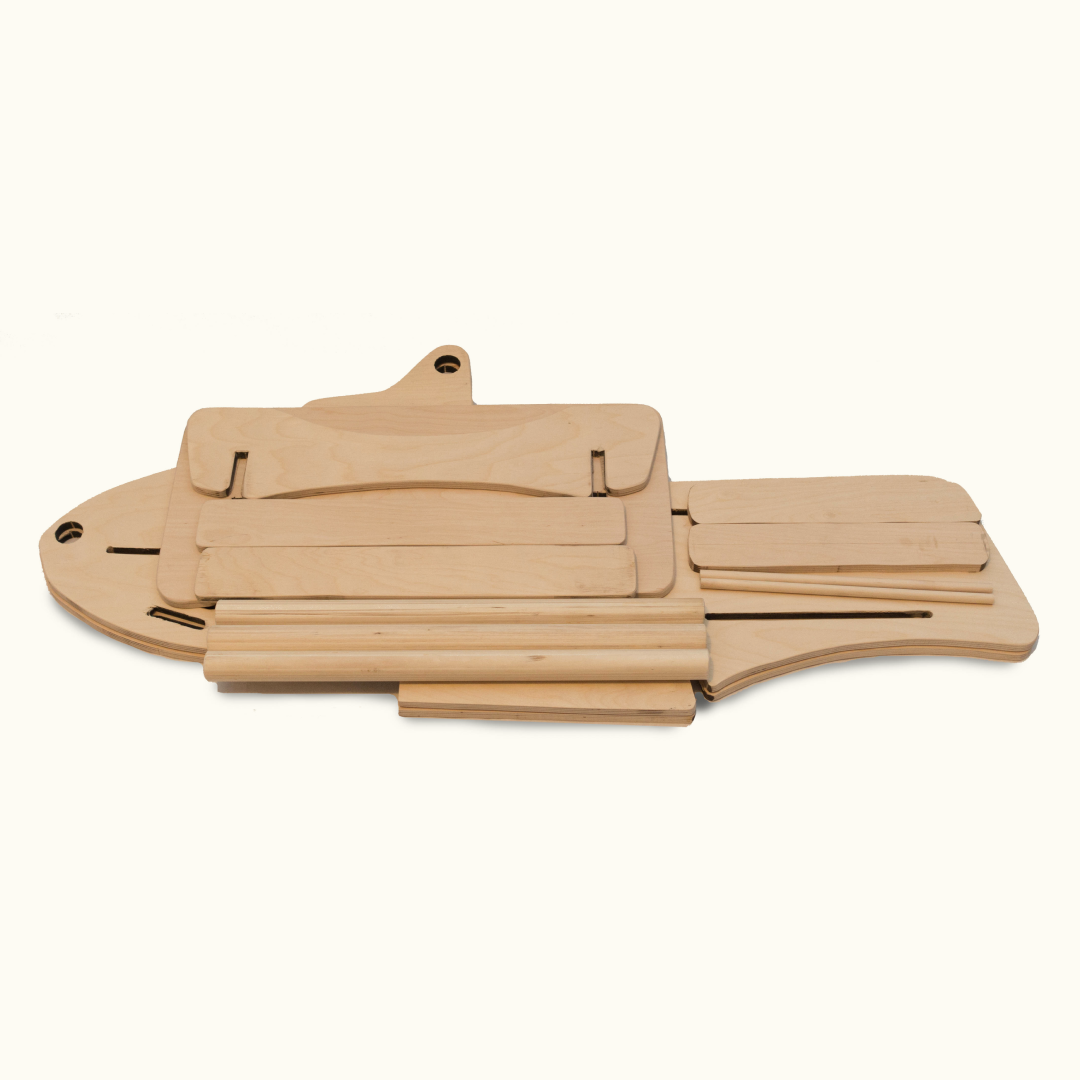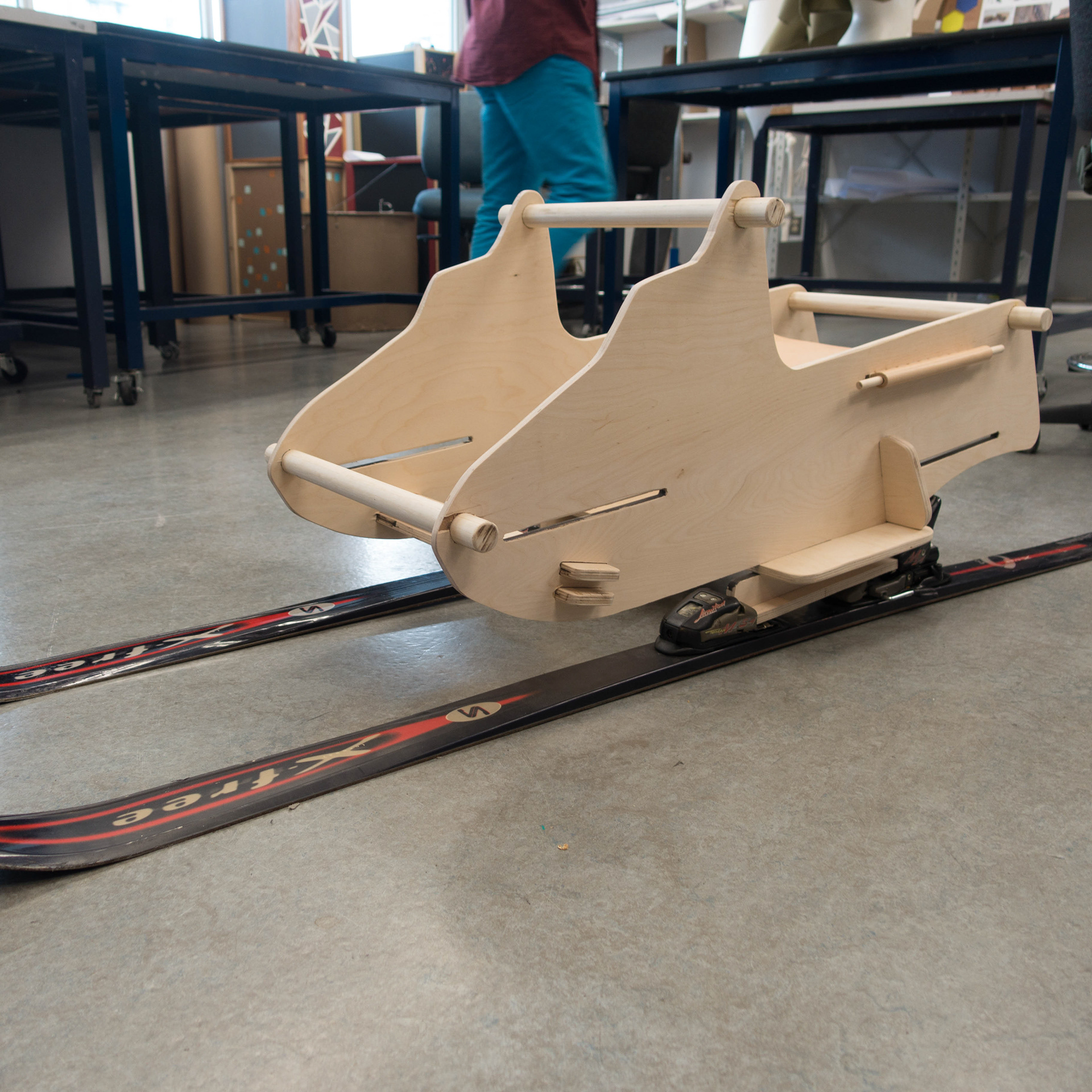 filo a fine line of cookware

Recreating the magic of cast iron cookware in an aluminum pressed form for a European university competition by TVS sPa.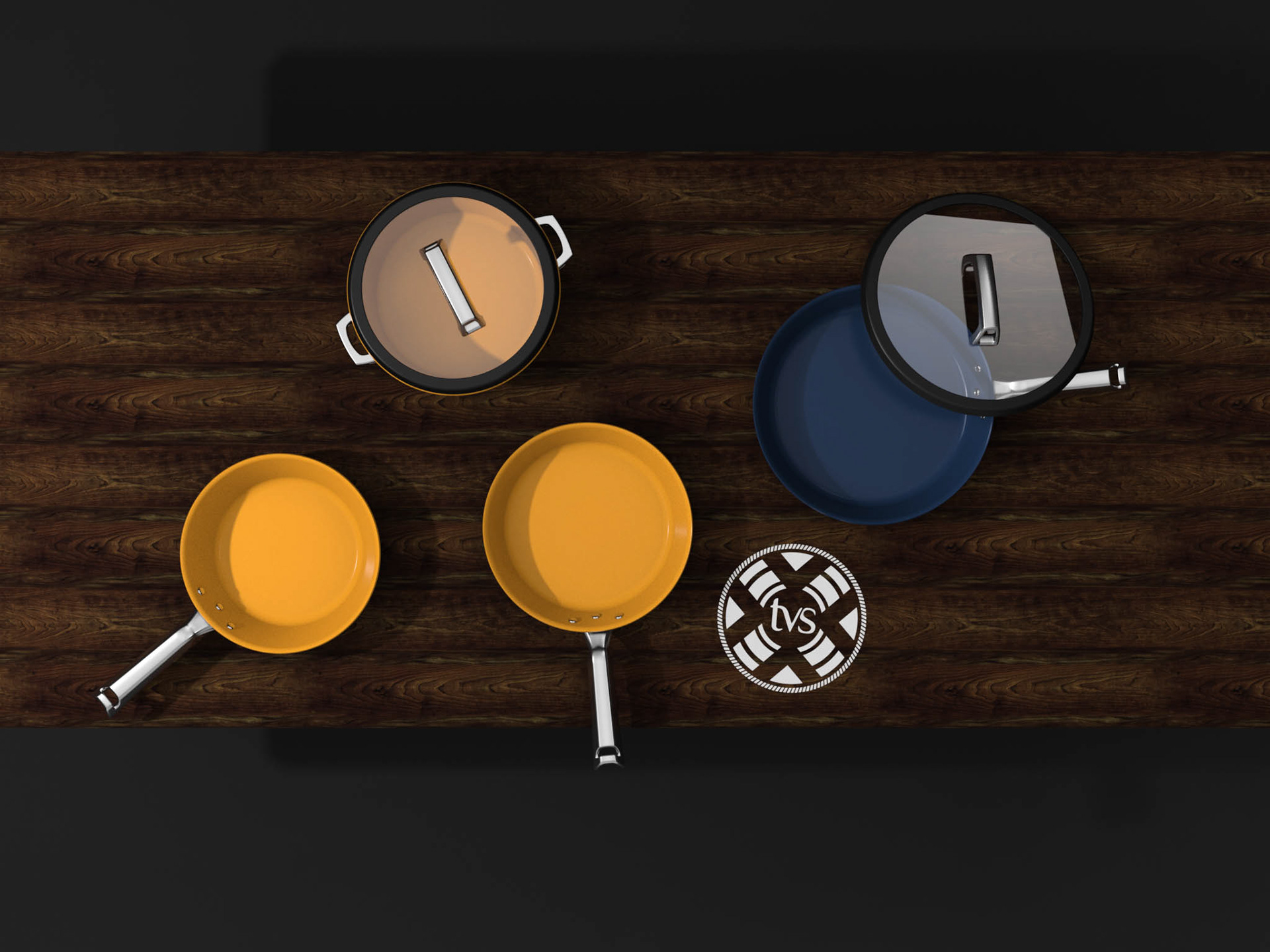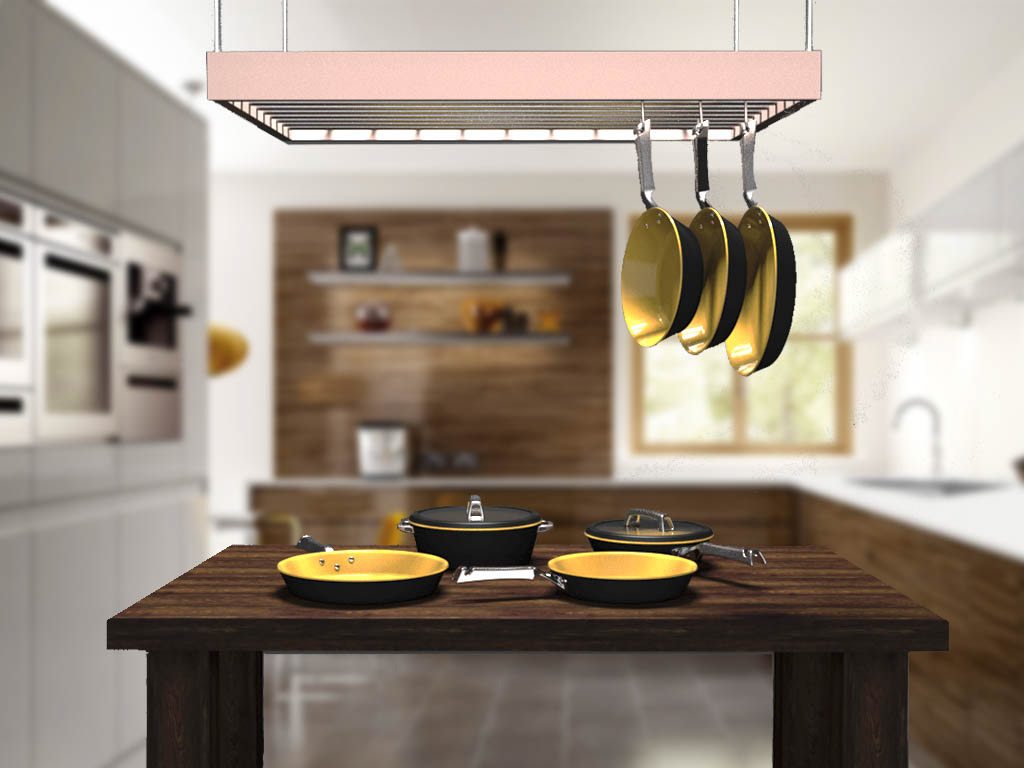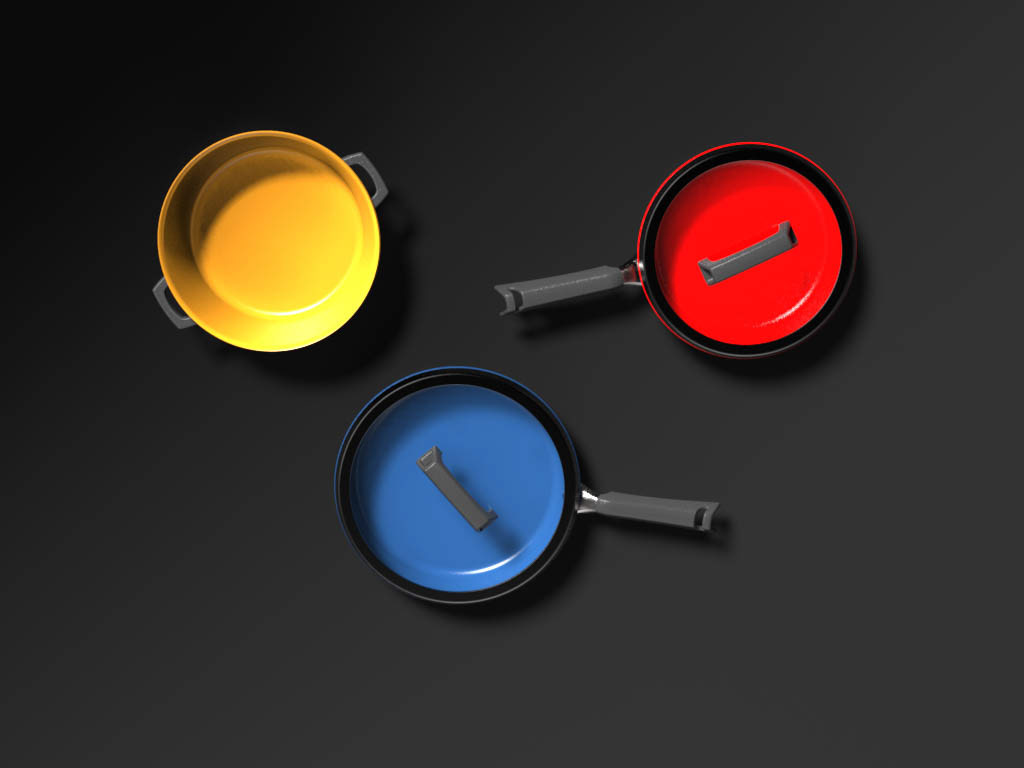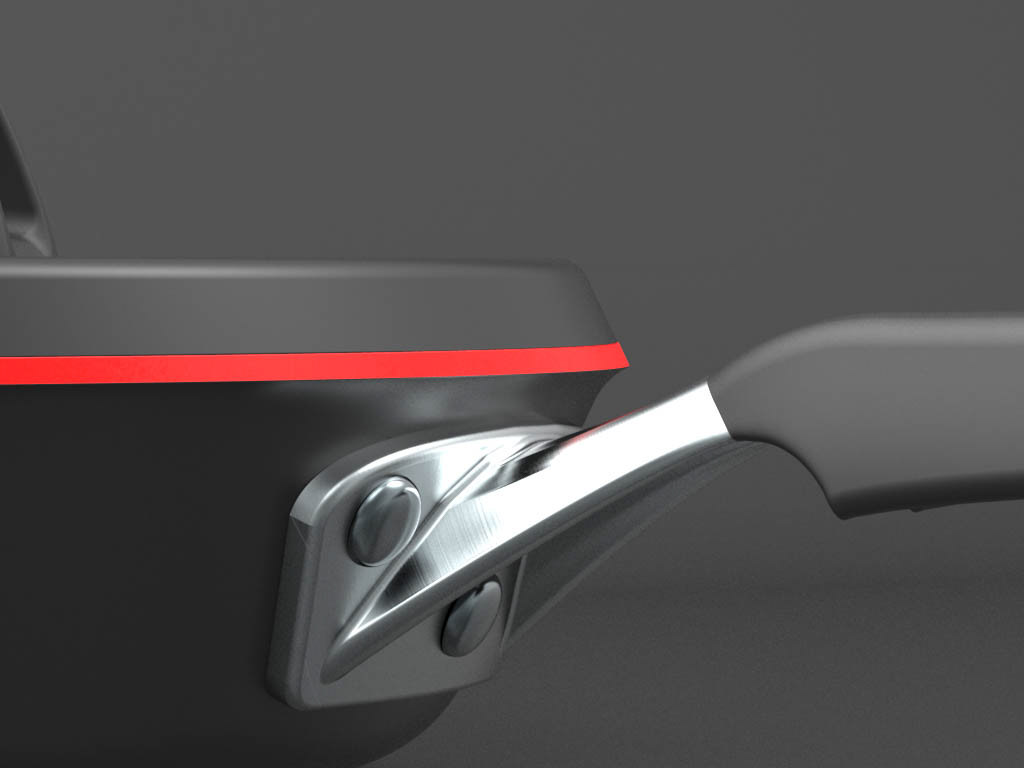 Skeppschult bike speaker

A one week workshop designing and prototyping a speaker for a heritage Swedish bike brand. A party bike speaker that lashes onto a bike using toe cage straps.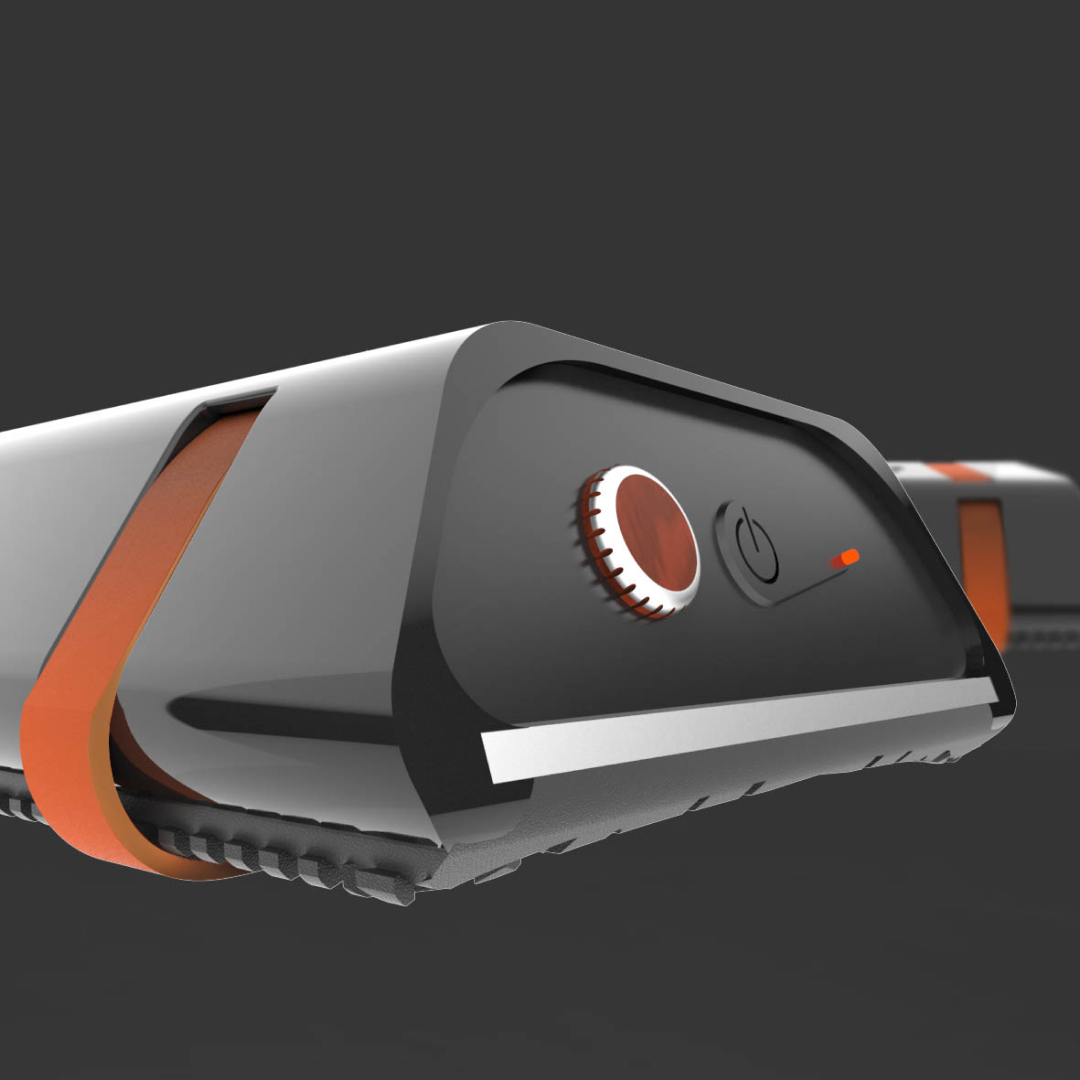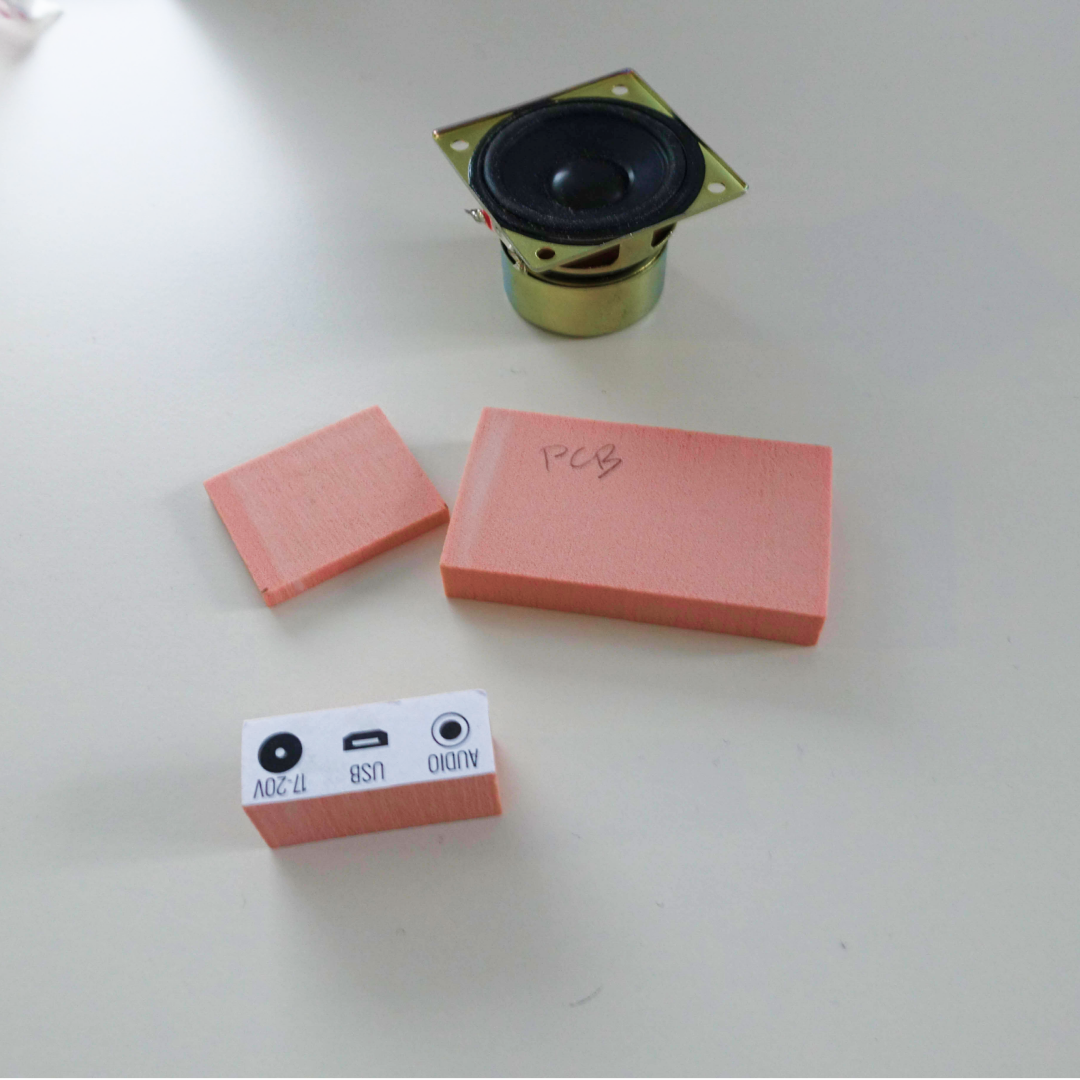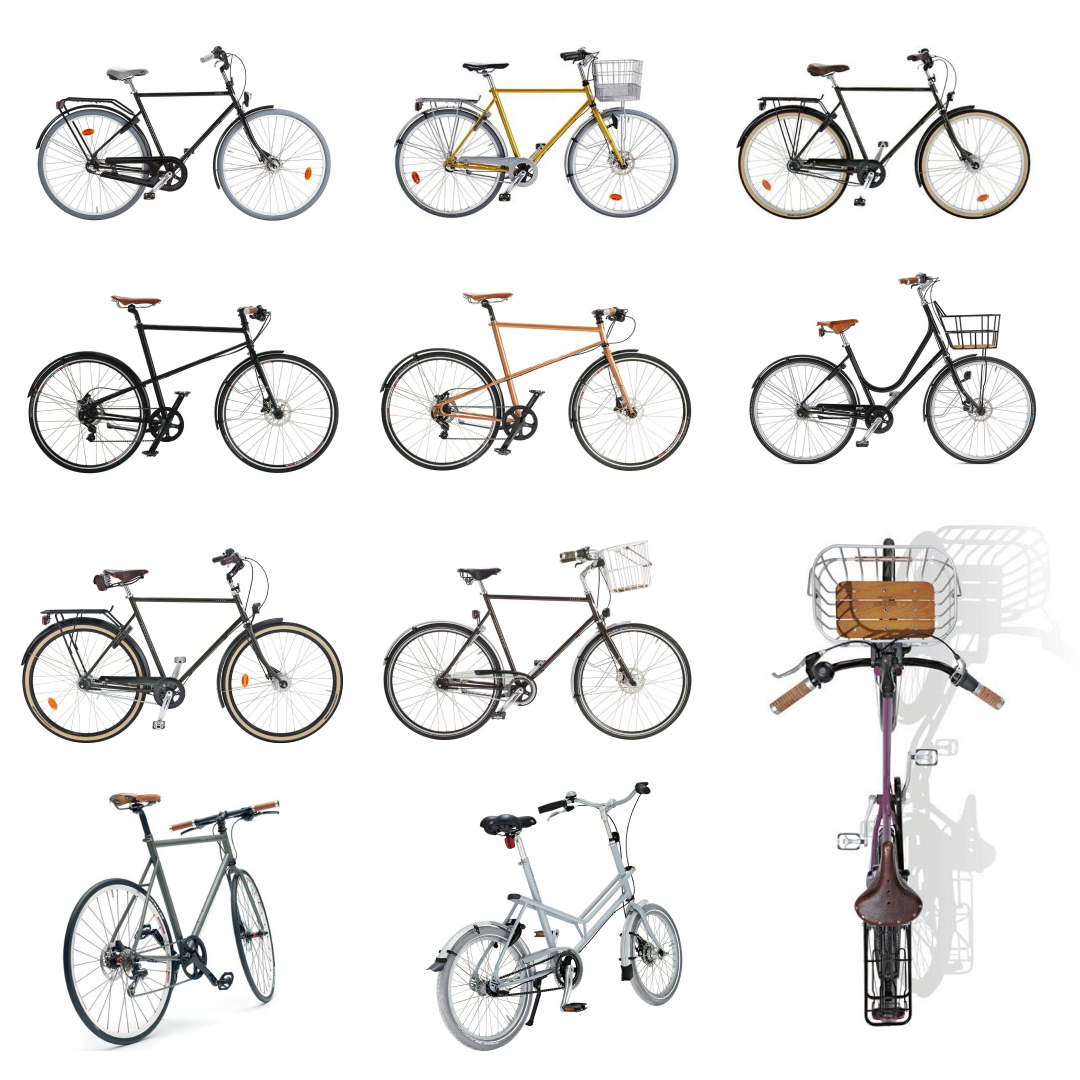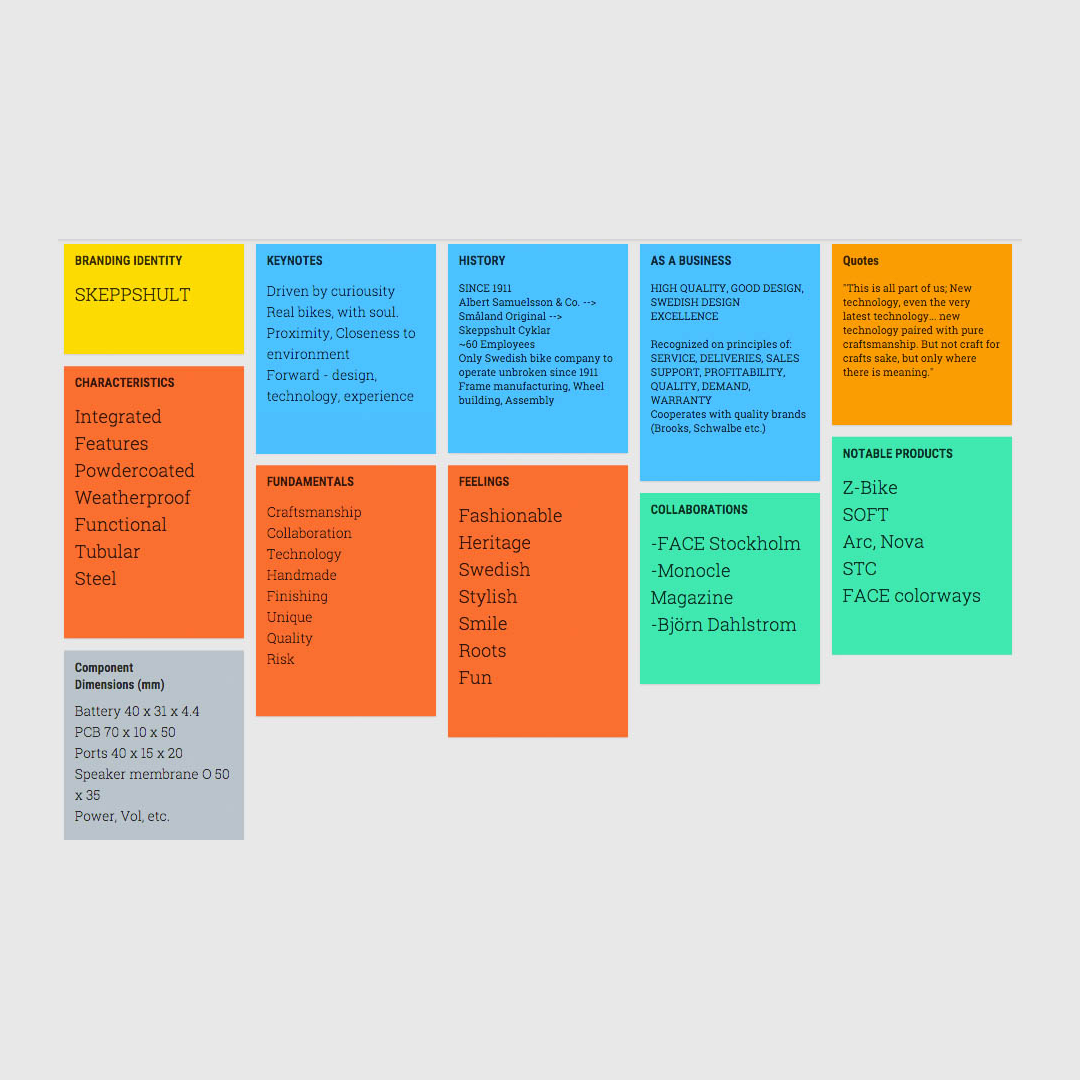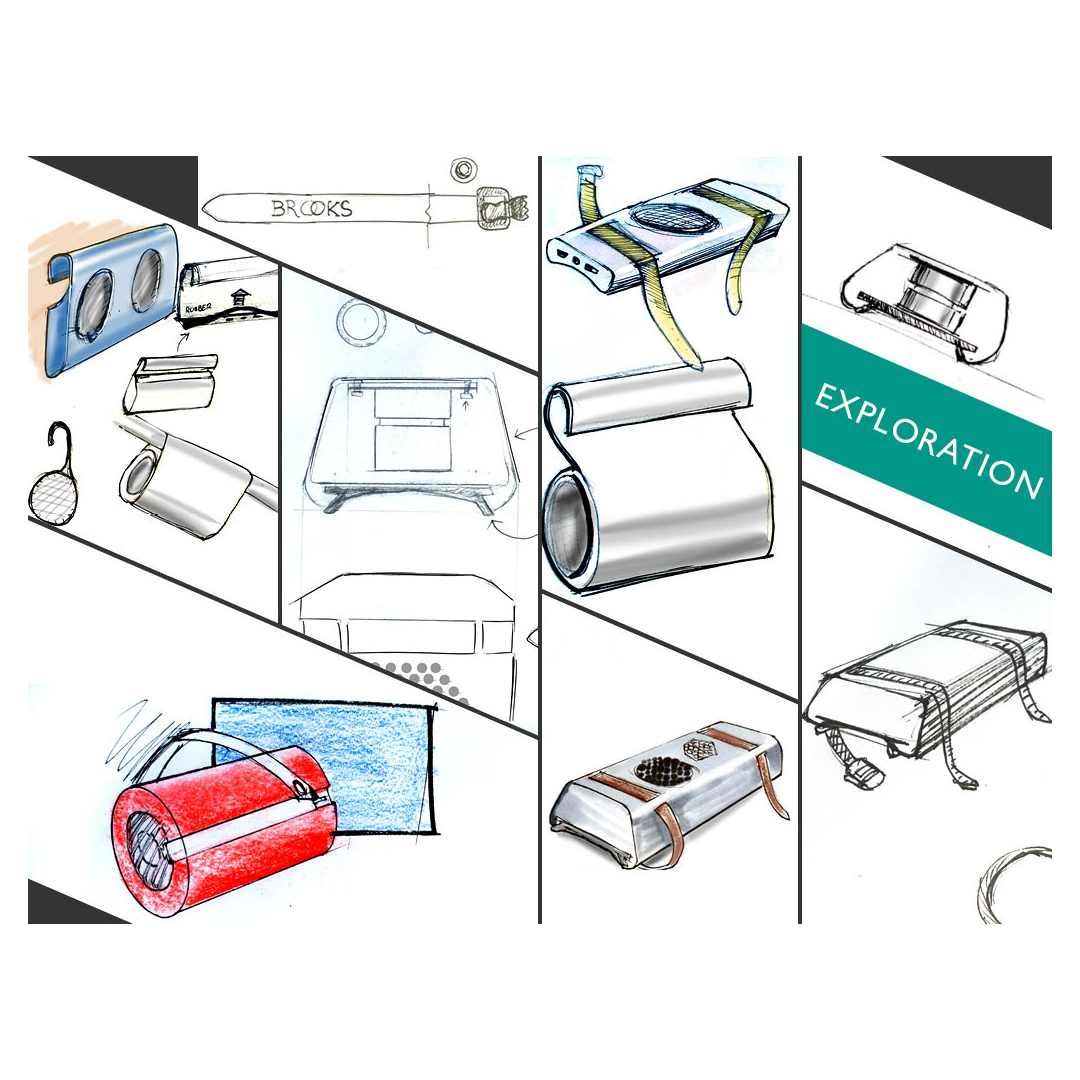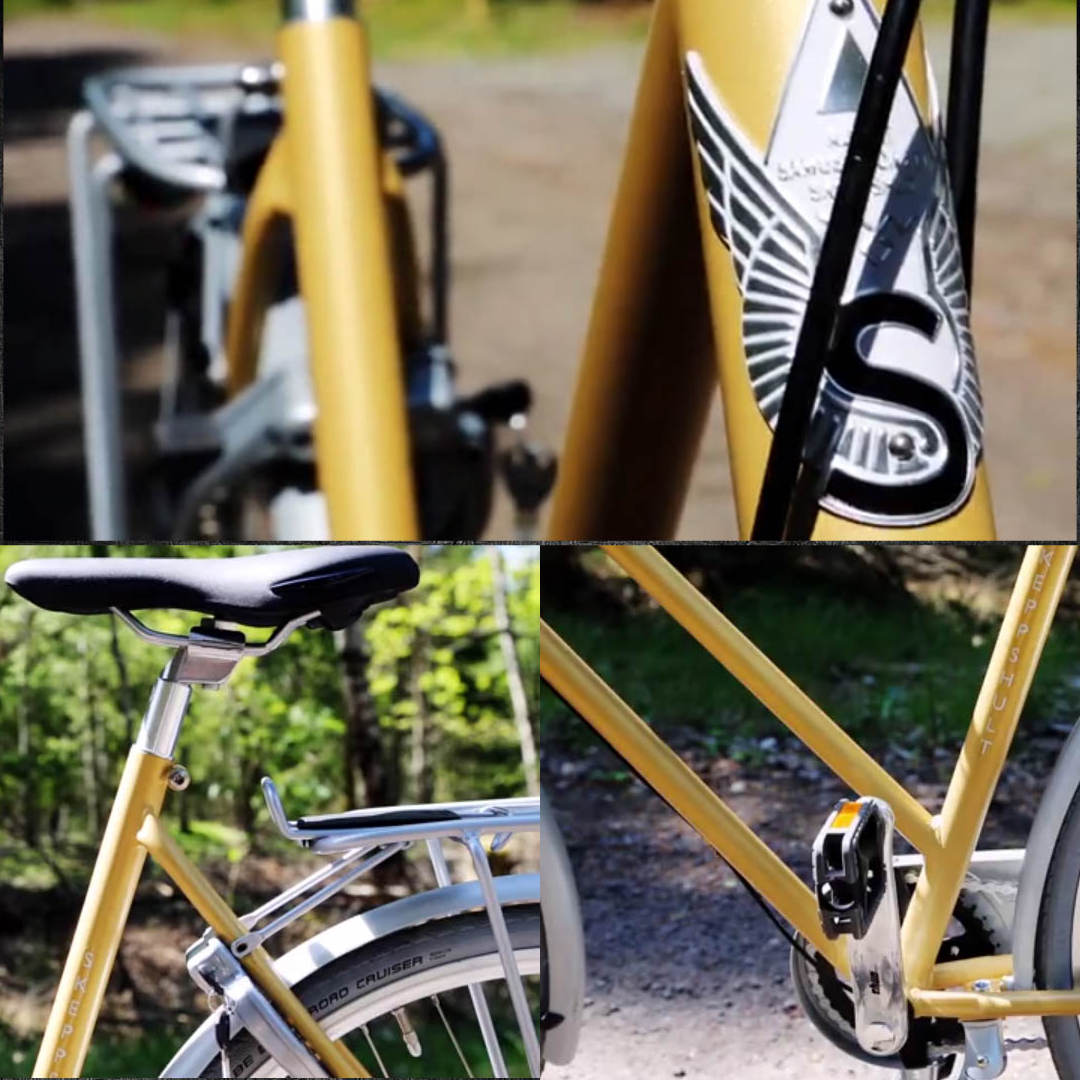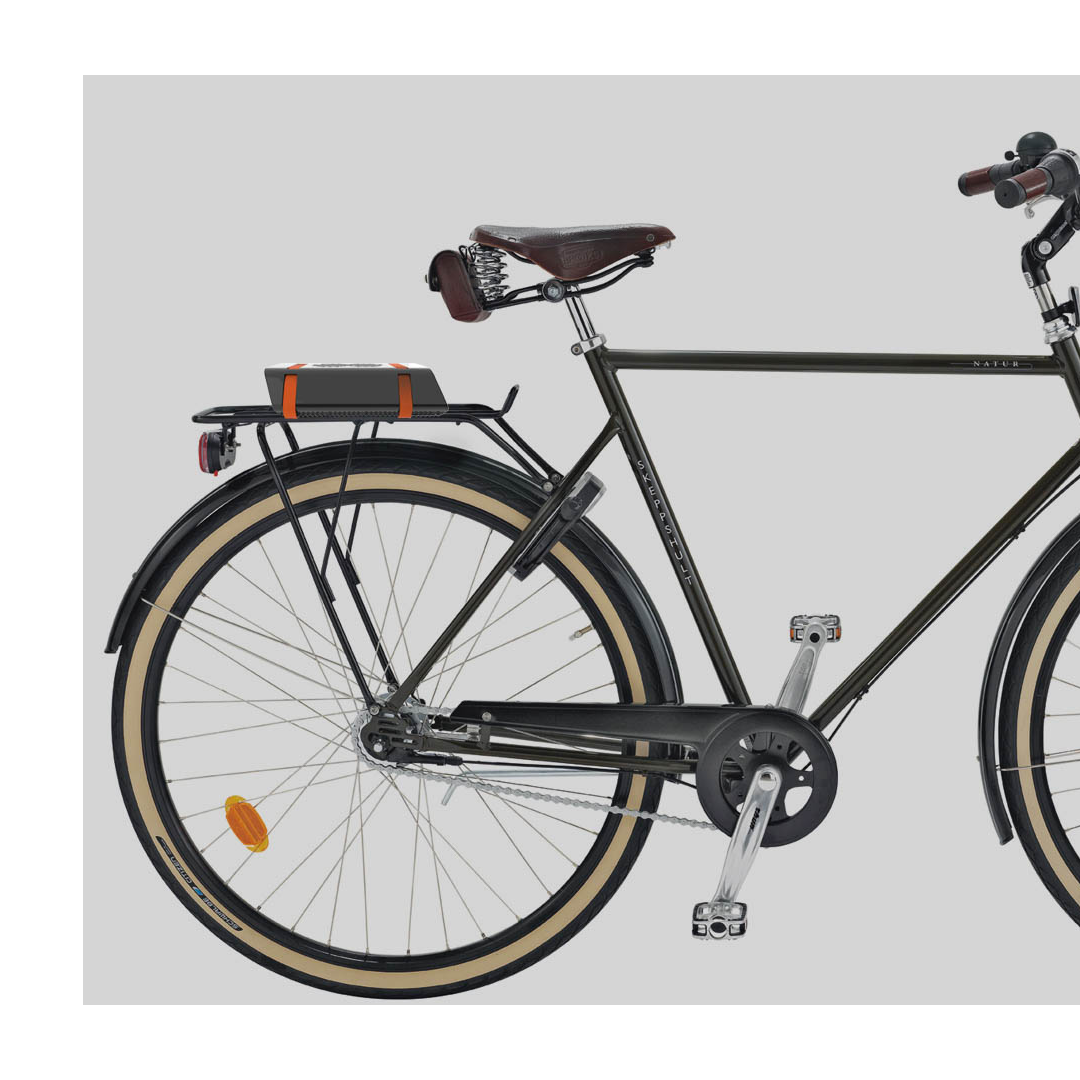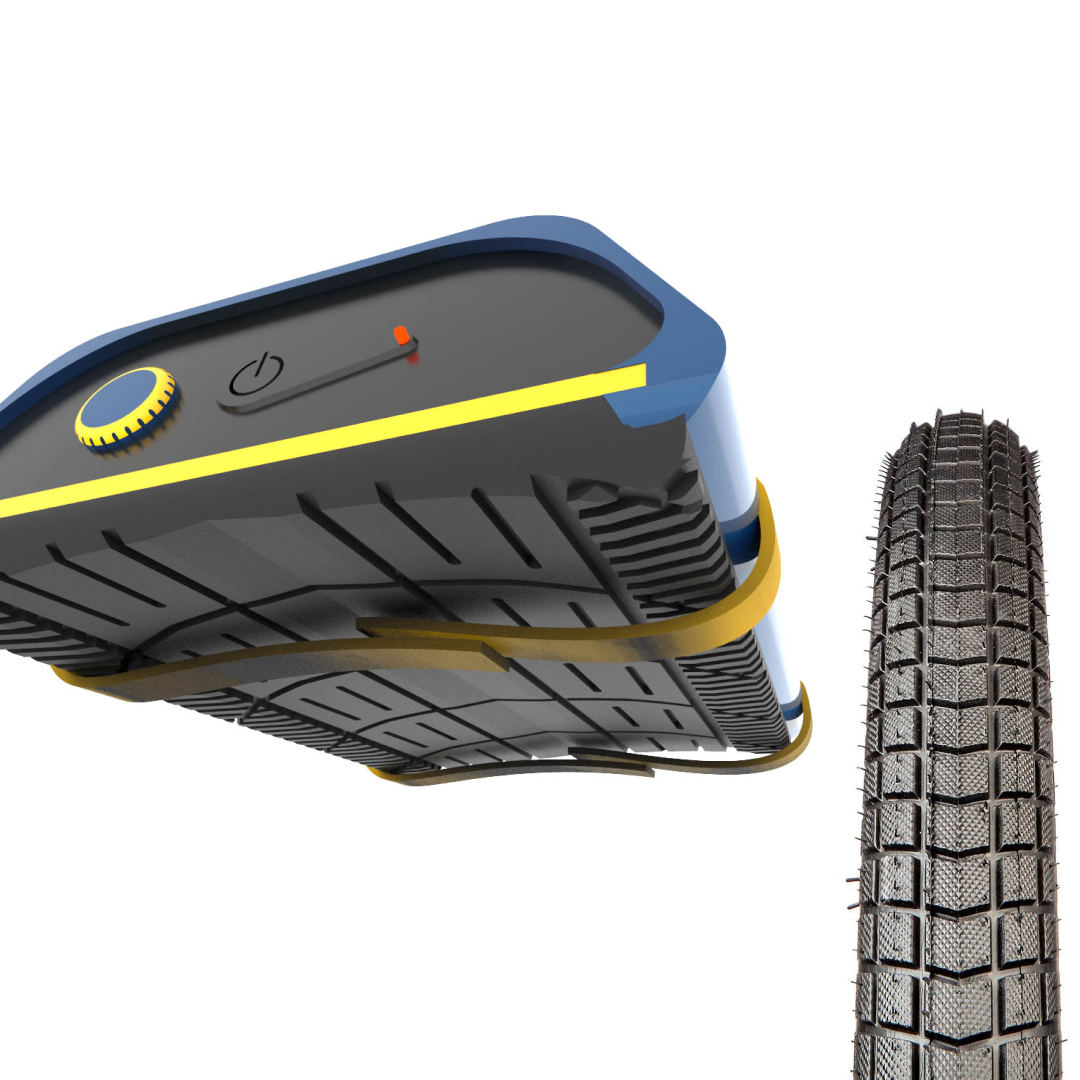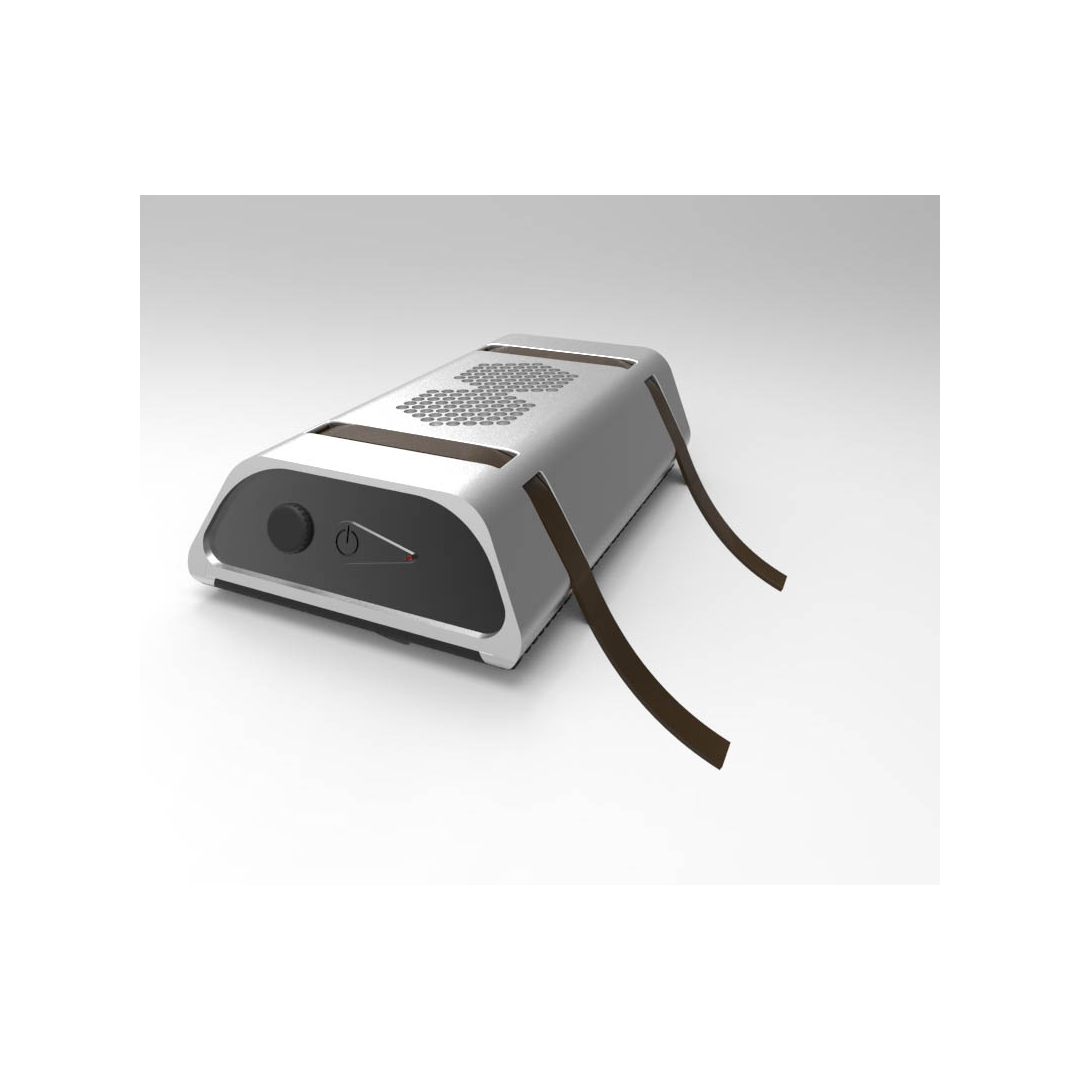 SX1 boot frame

A exploration of how a skiboot might look in 2055. Warmer weather and rapid transit means people might enjoy a quick ski-for-fitness in more comfortable framed boots.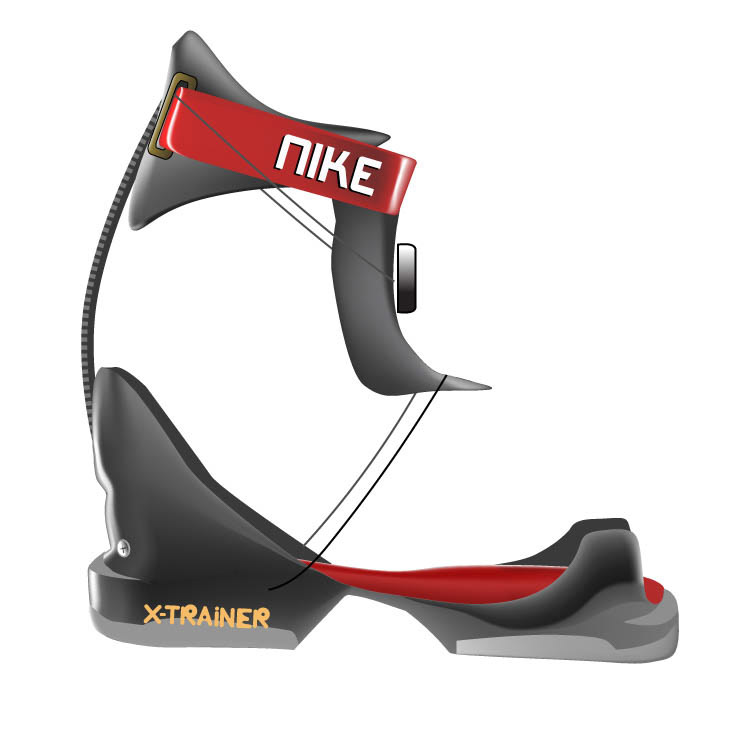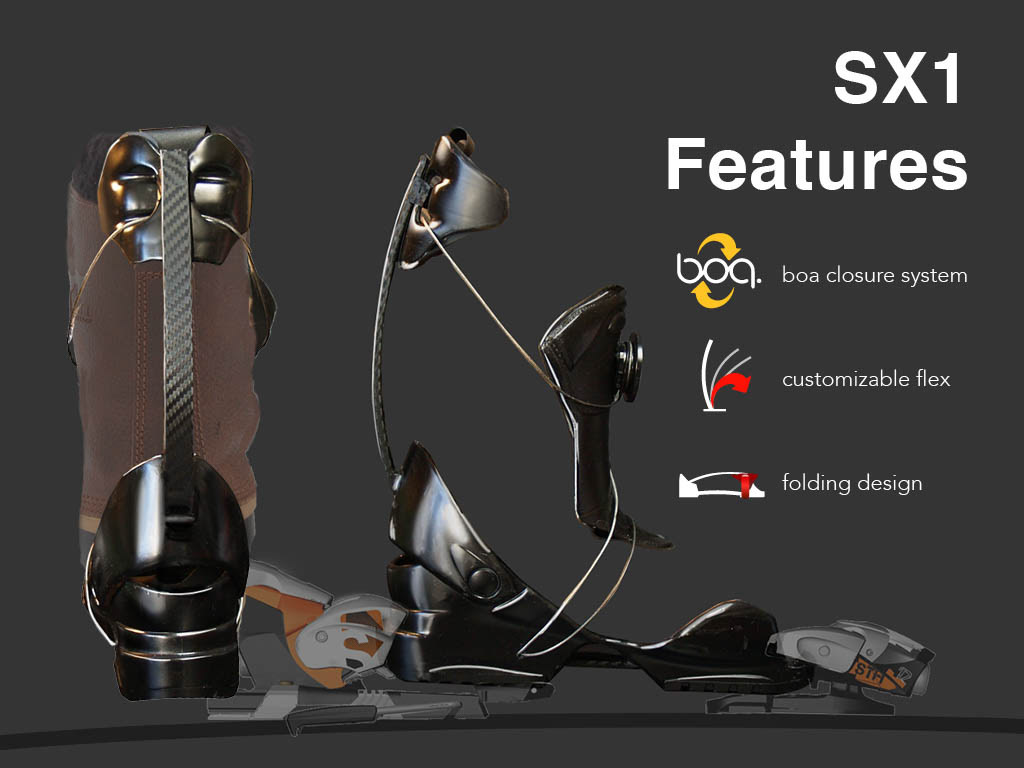 Greater Vancouver Clean Technology Championship trophy

Winning design for a competition to design a trophy for the City of Surrey. Shown is the original impossible to build for cost design (winner) and a design for manufacture redesign I did independently.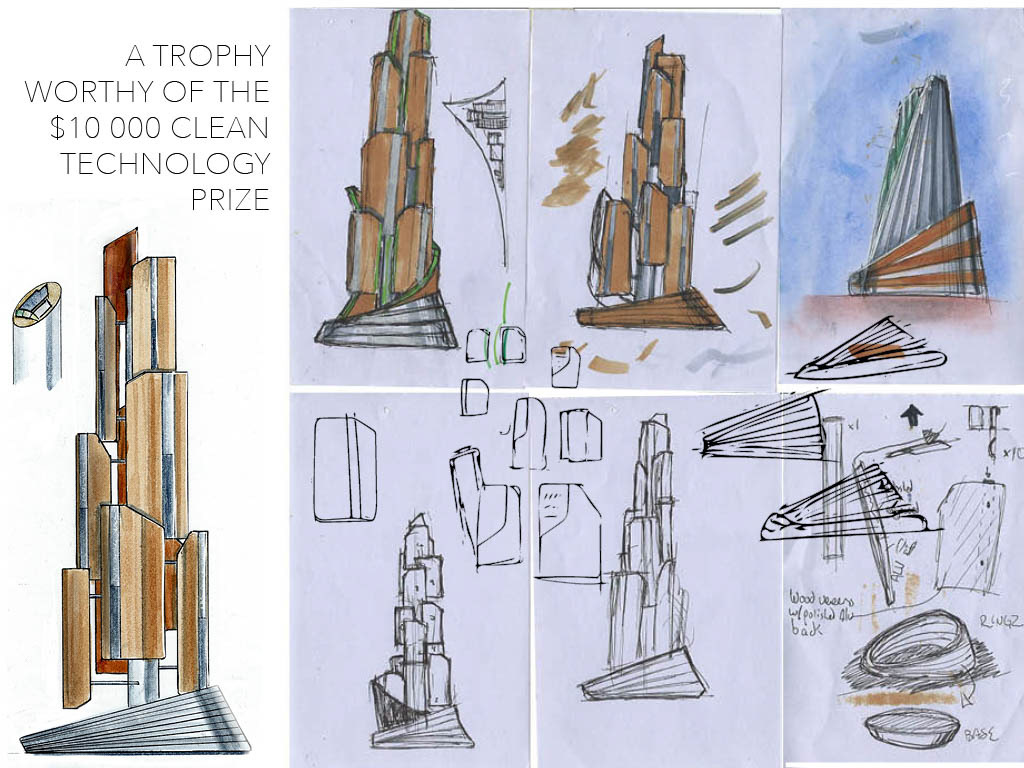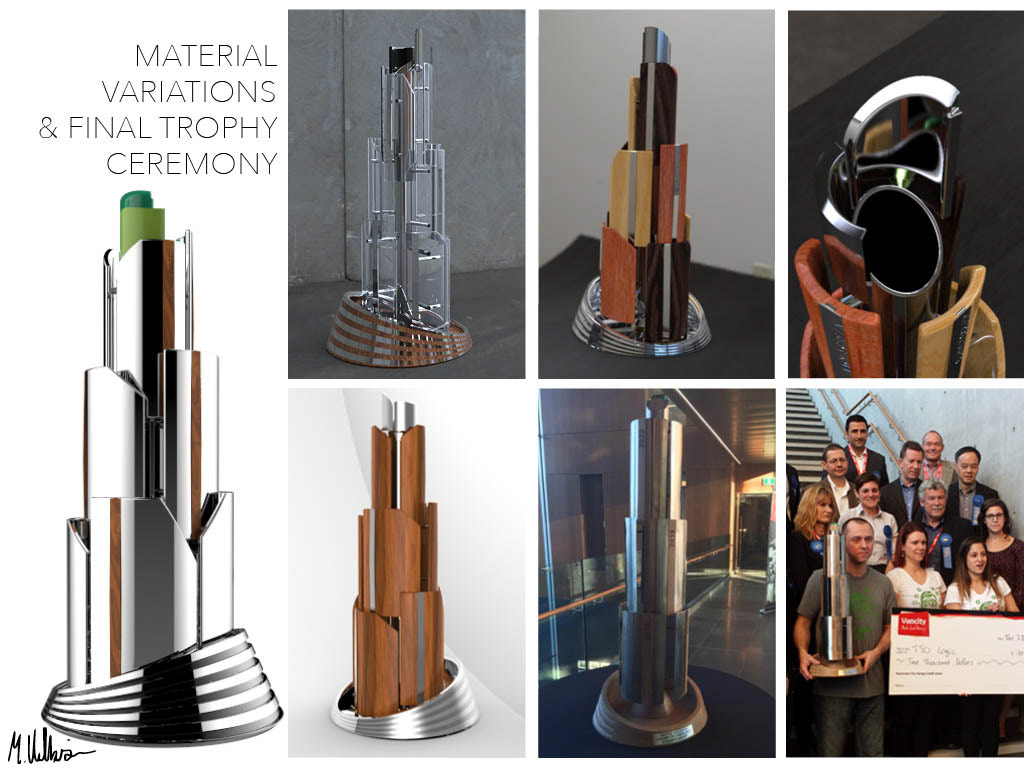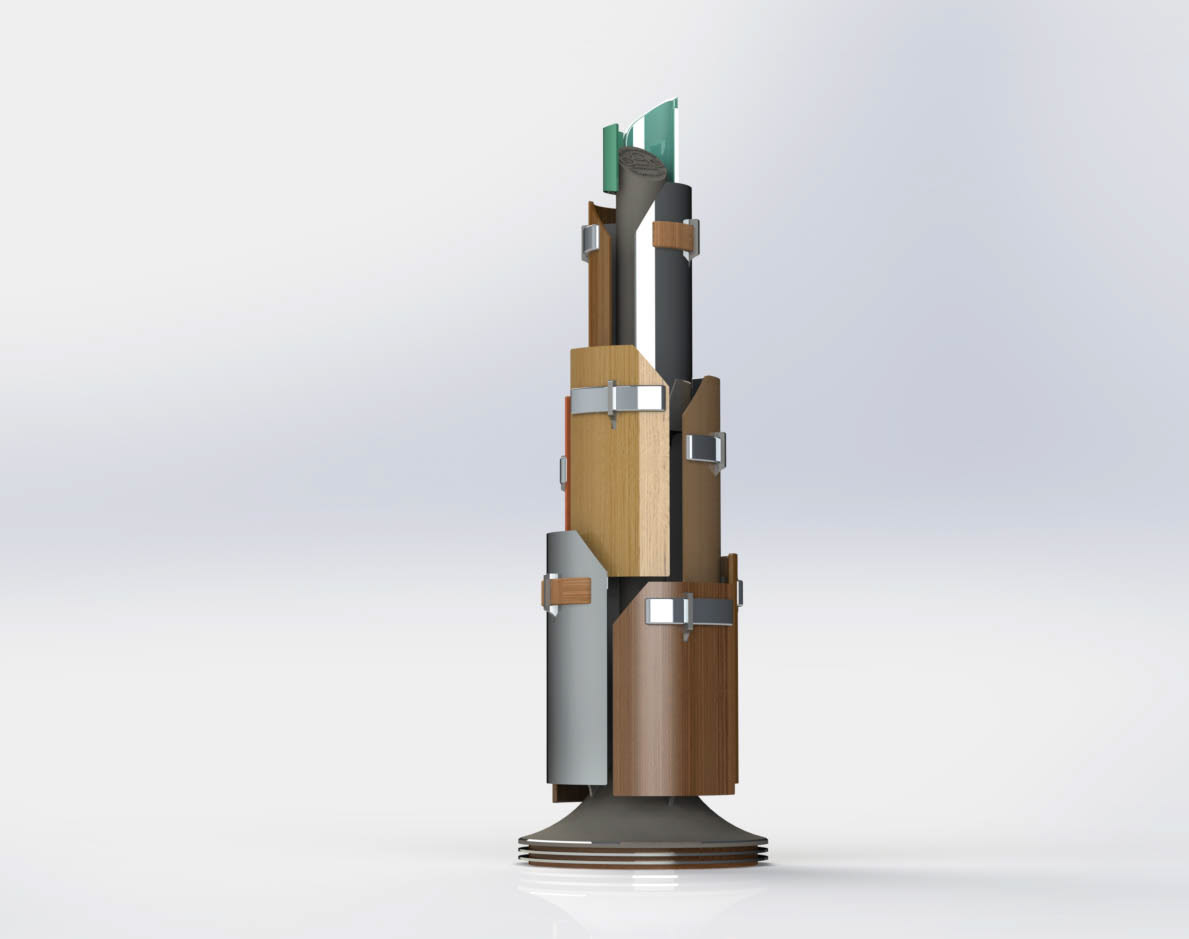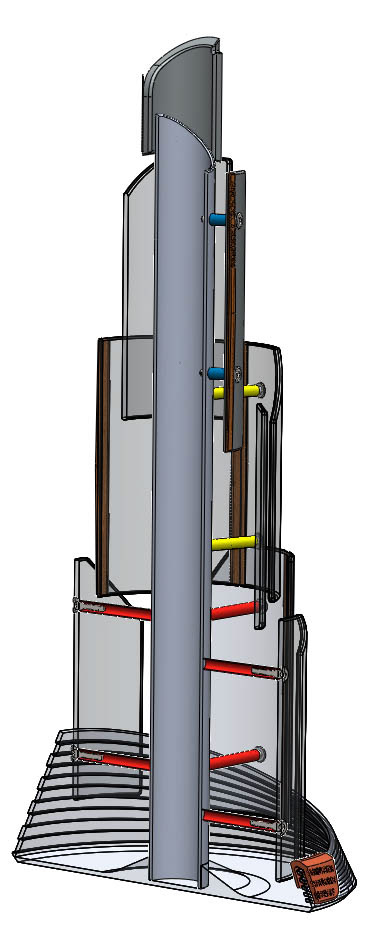 Greytime wall clock

Conceptual clock with only one definite point and shades of grey.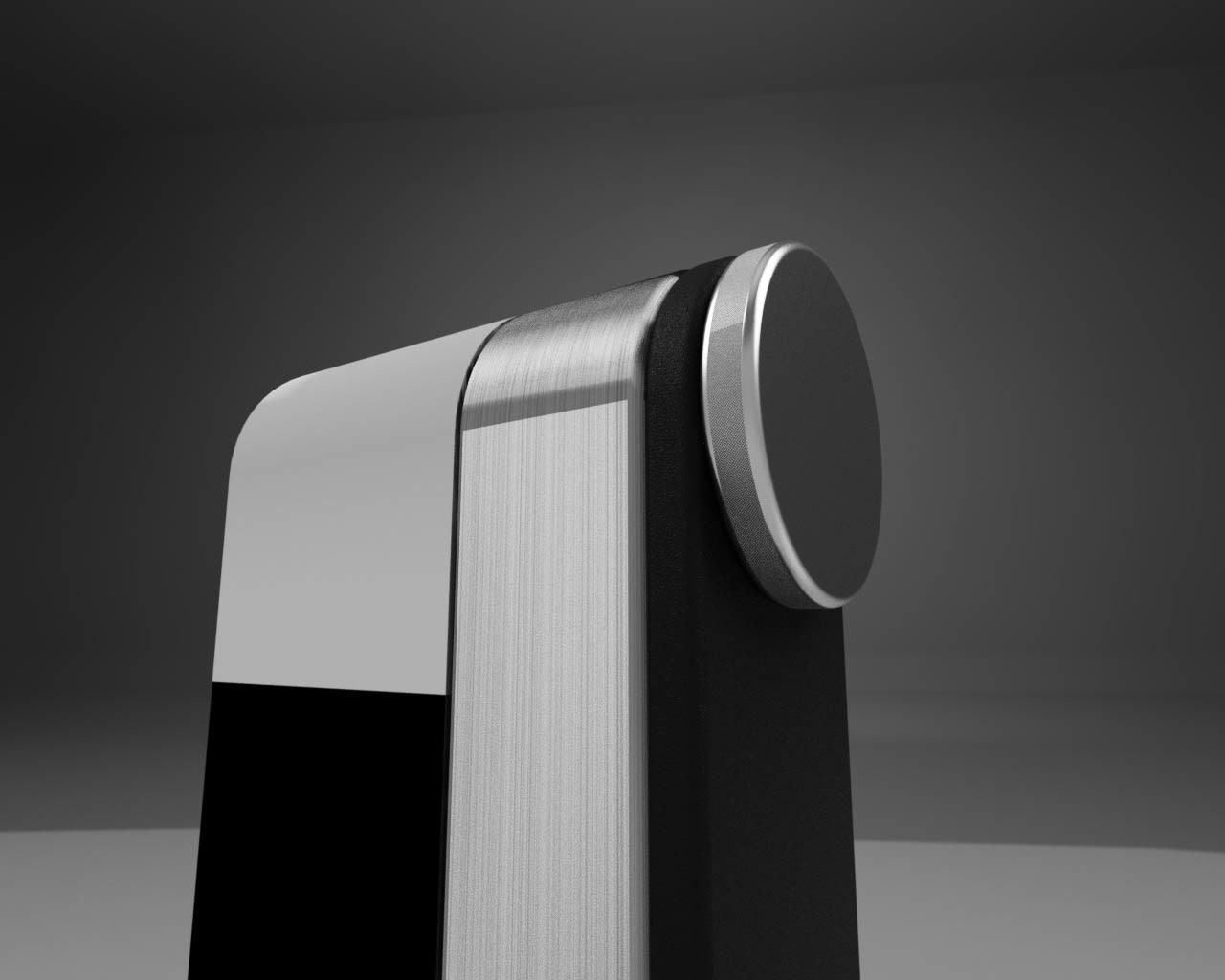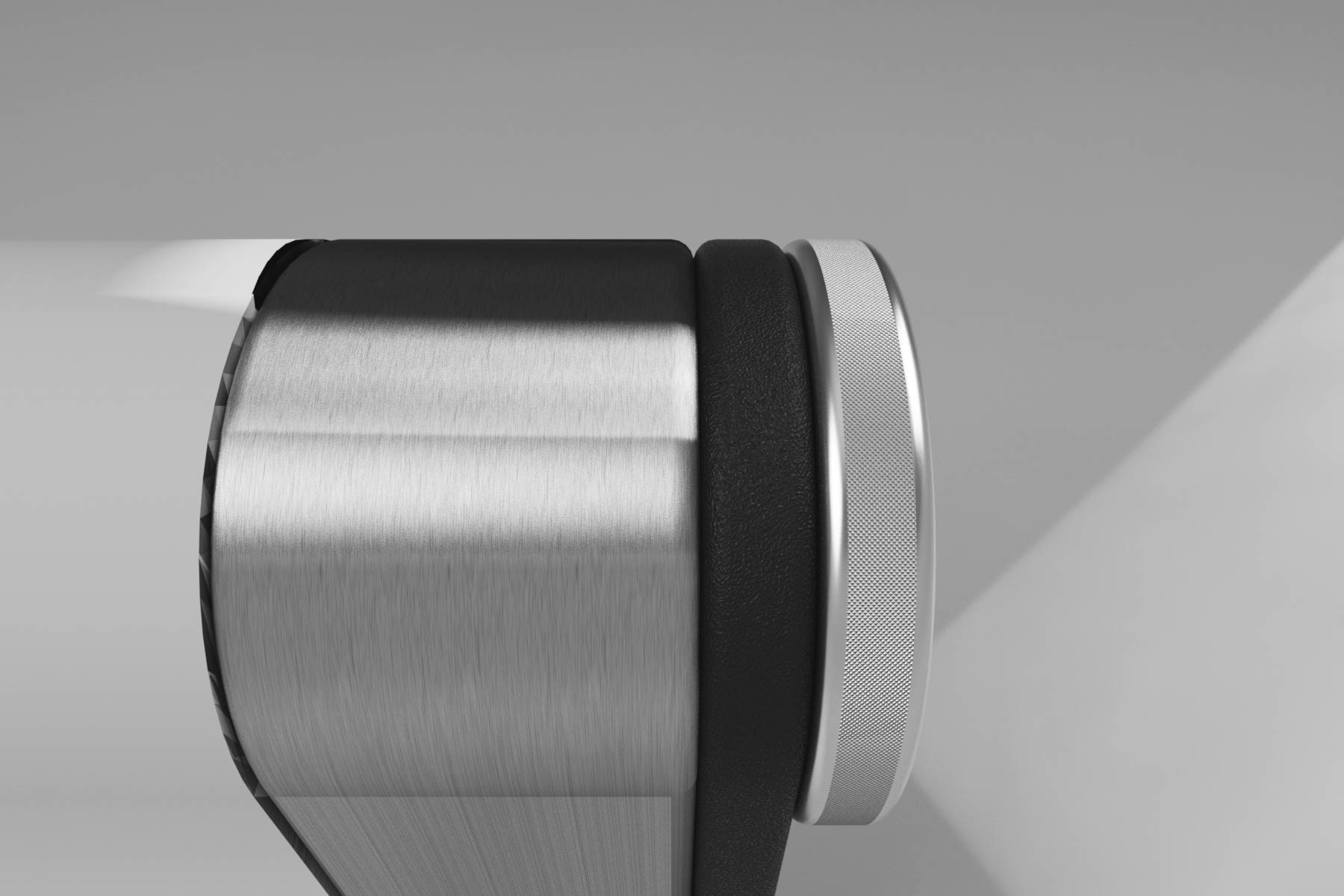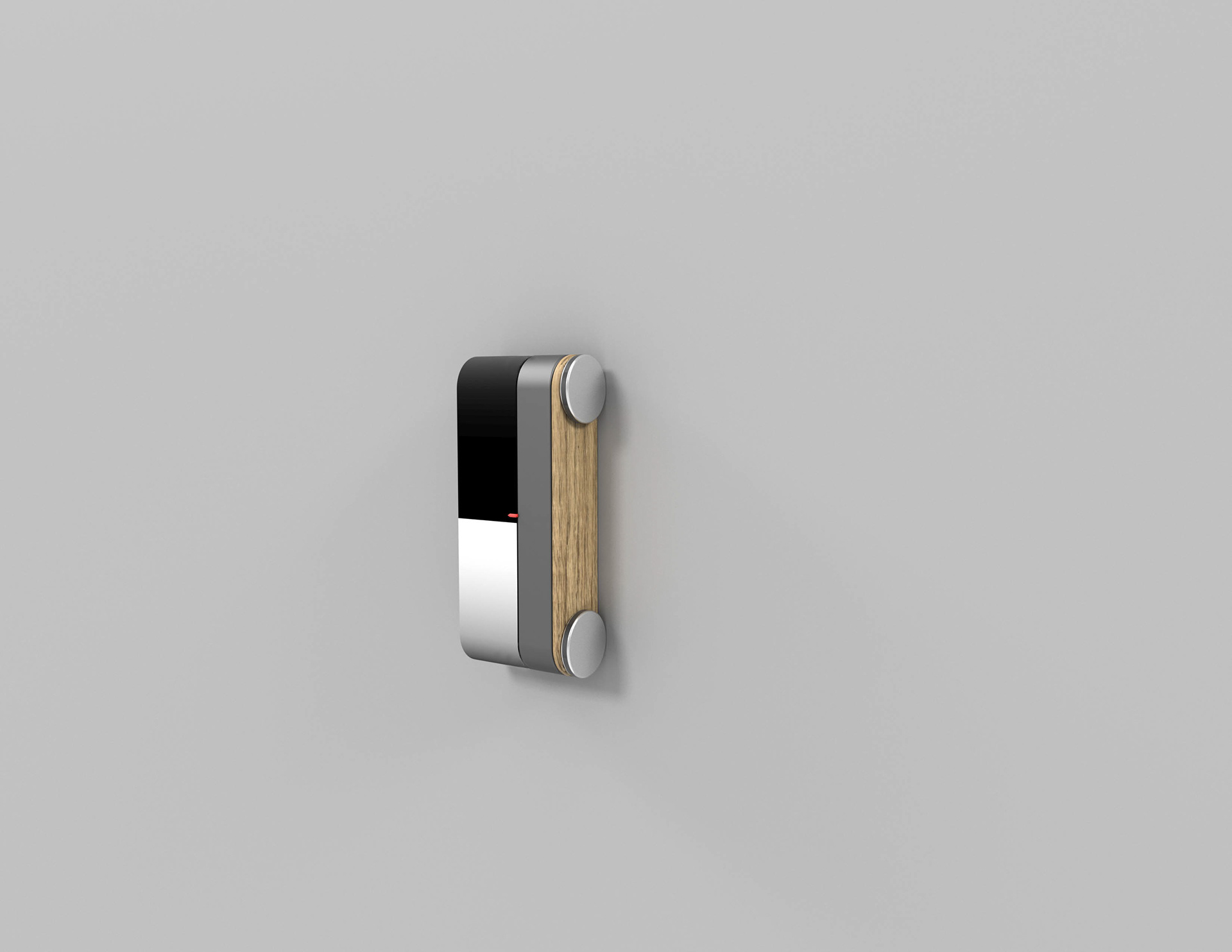 Burg 2 folding bike lock

A redesign of the original Burg lock designed to reduce manufacturing costs.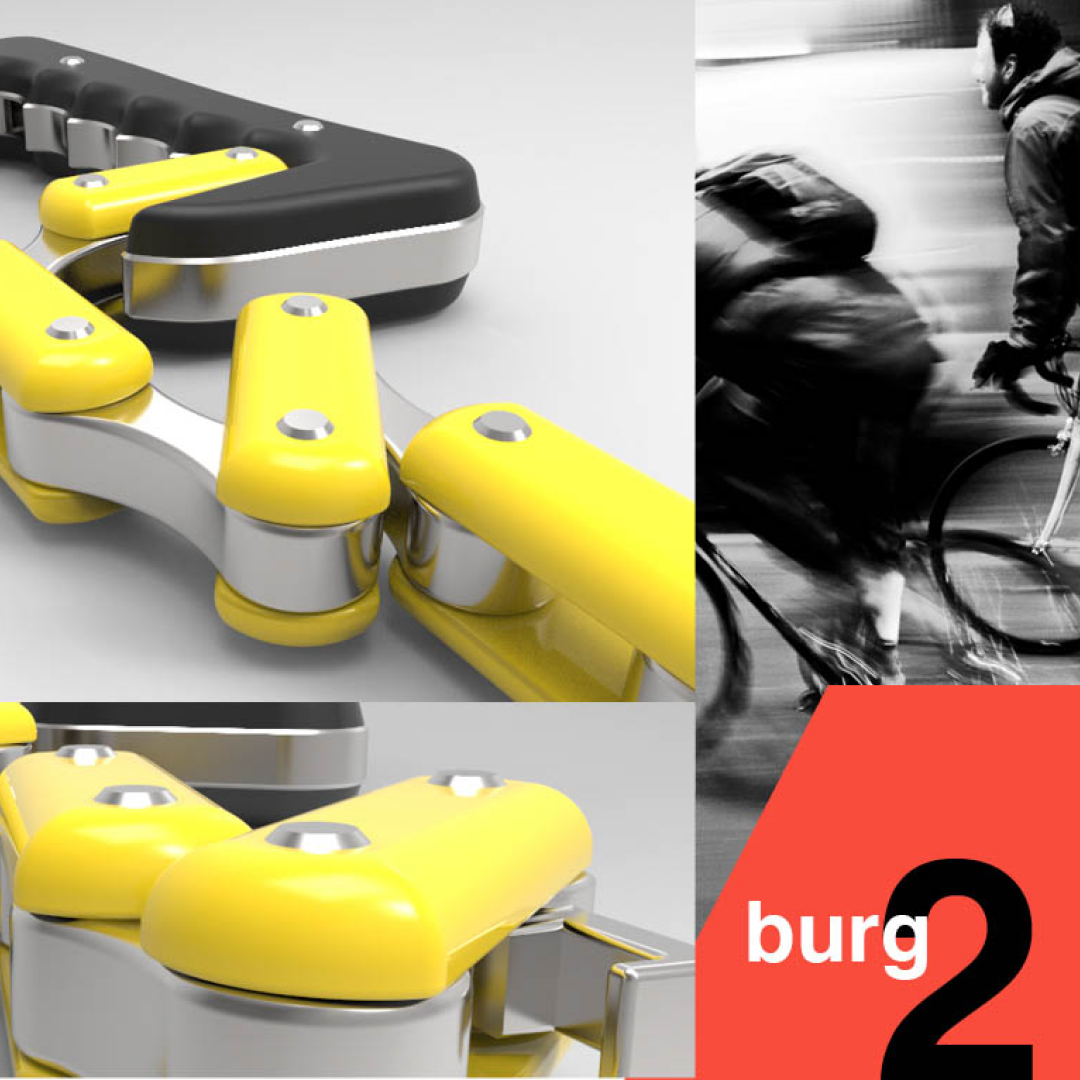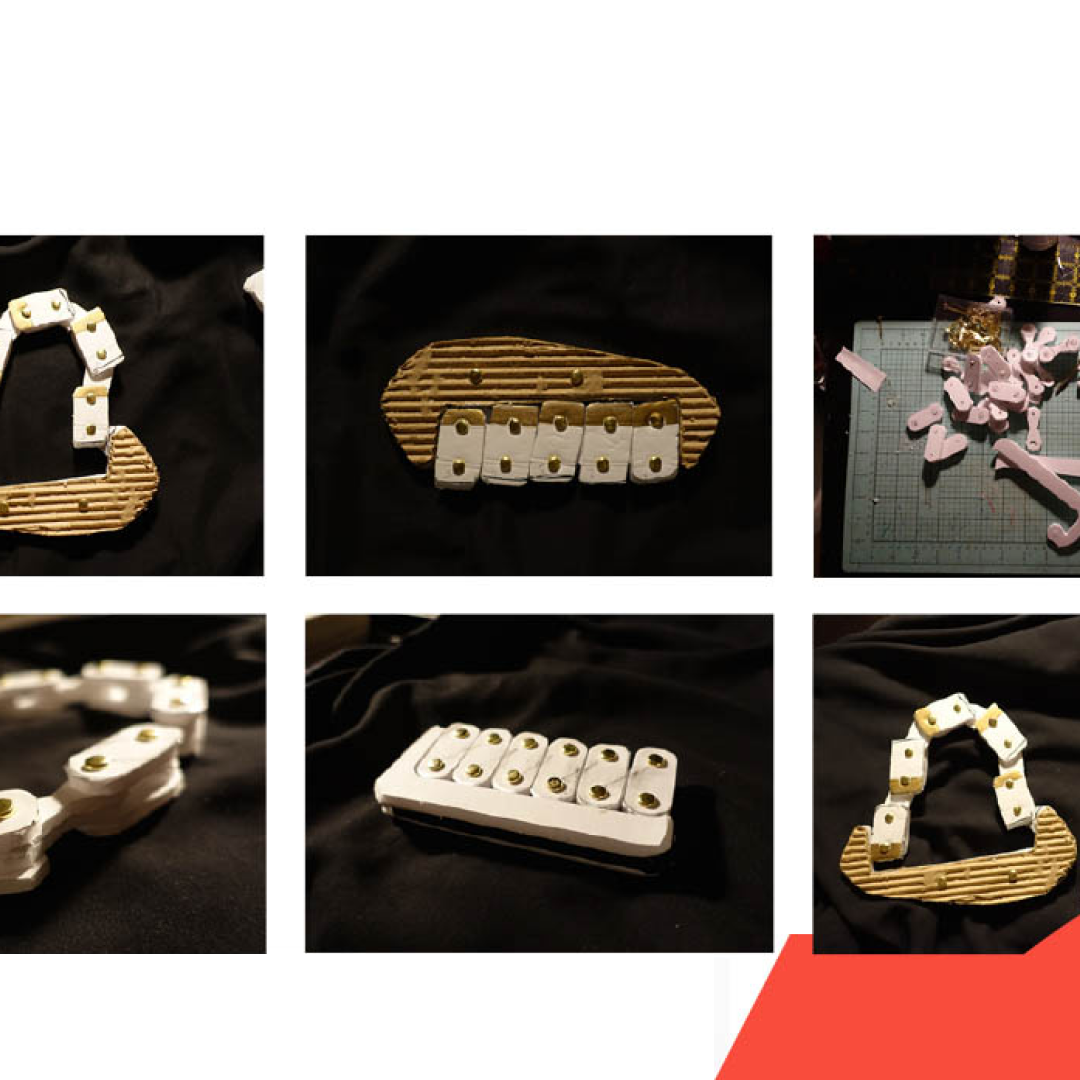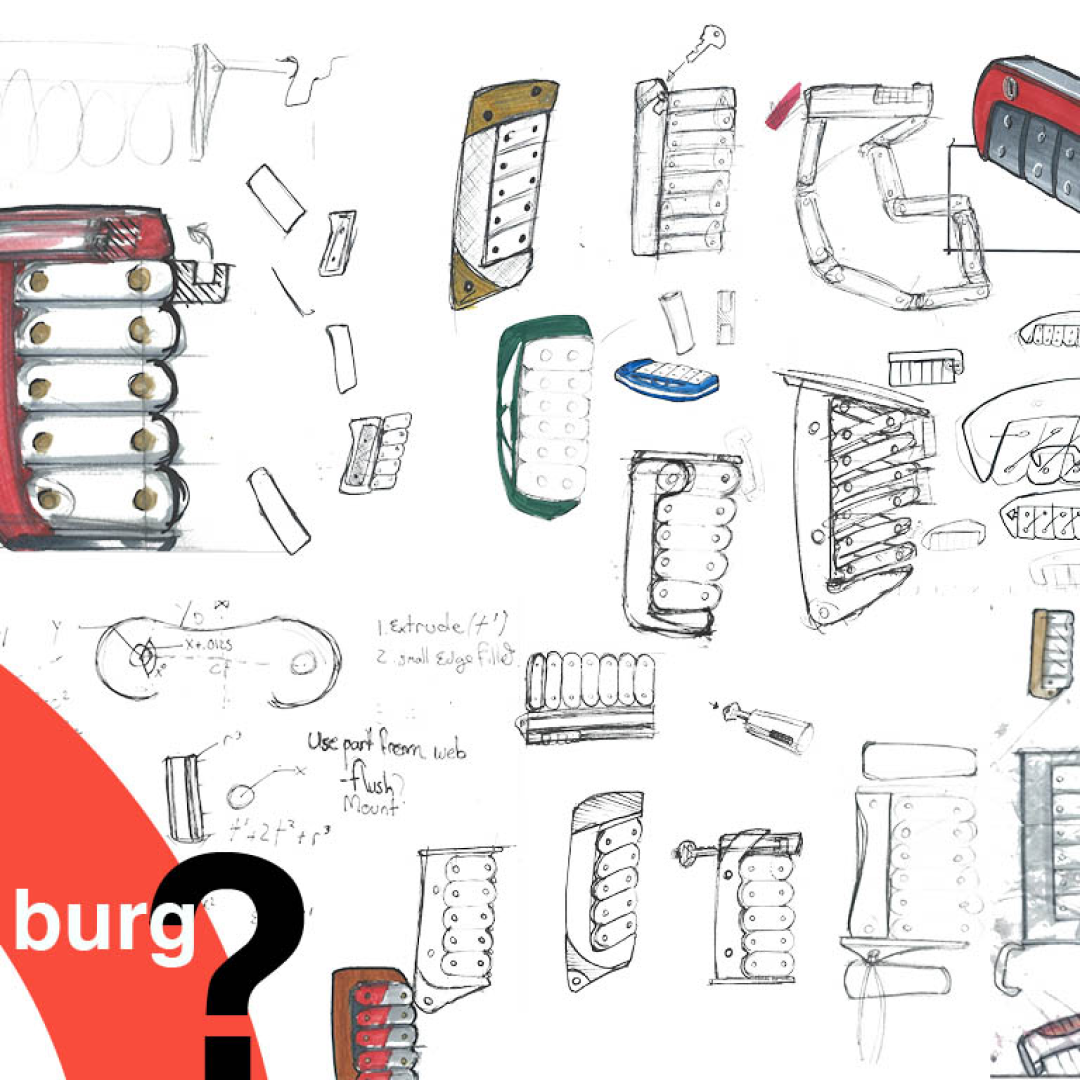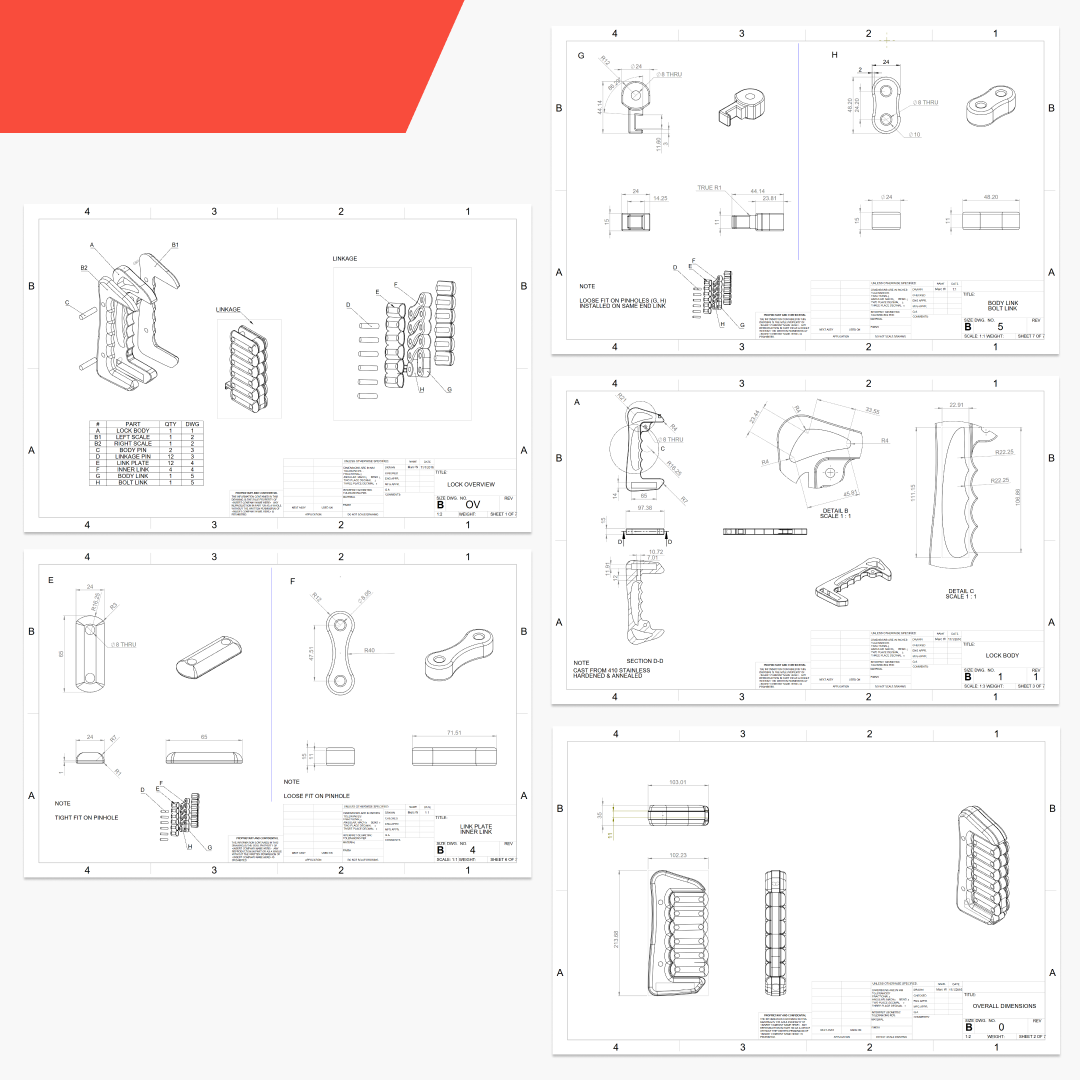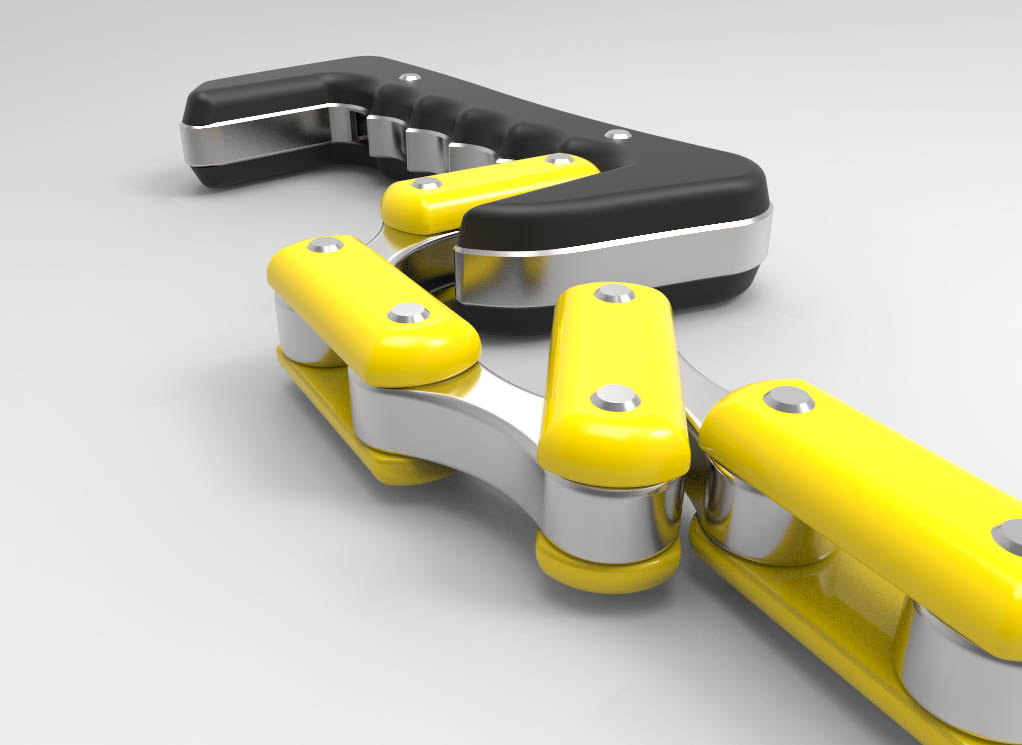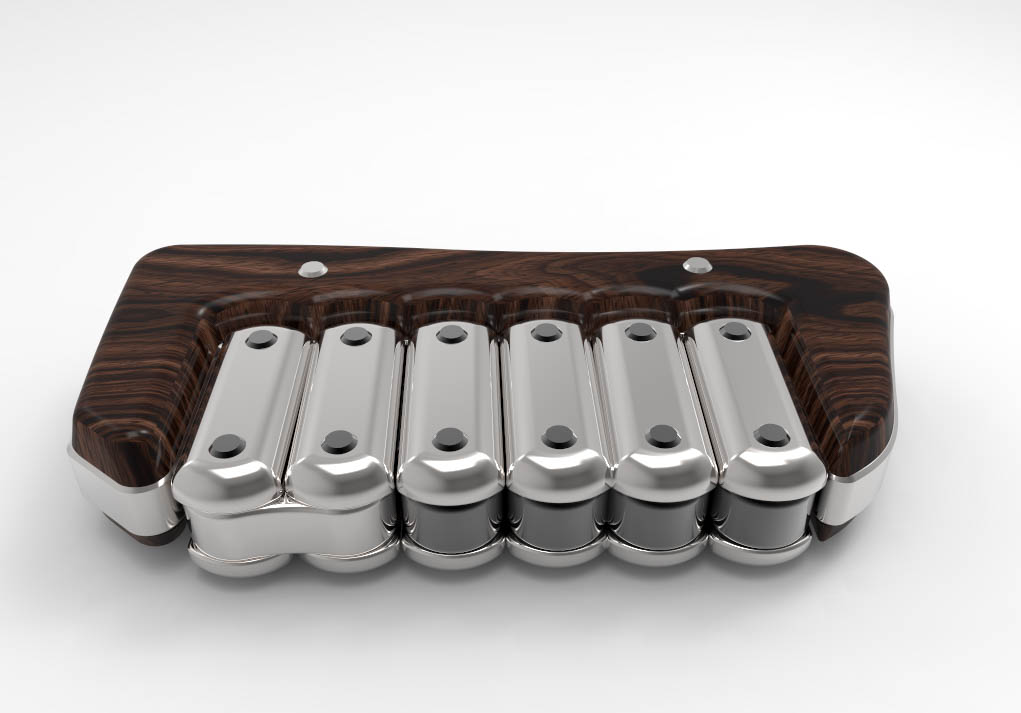 Burg 1 folding bike lock

My first CAD project! A pocketable folding lock with extensive customization options.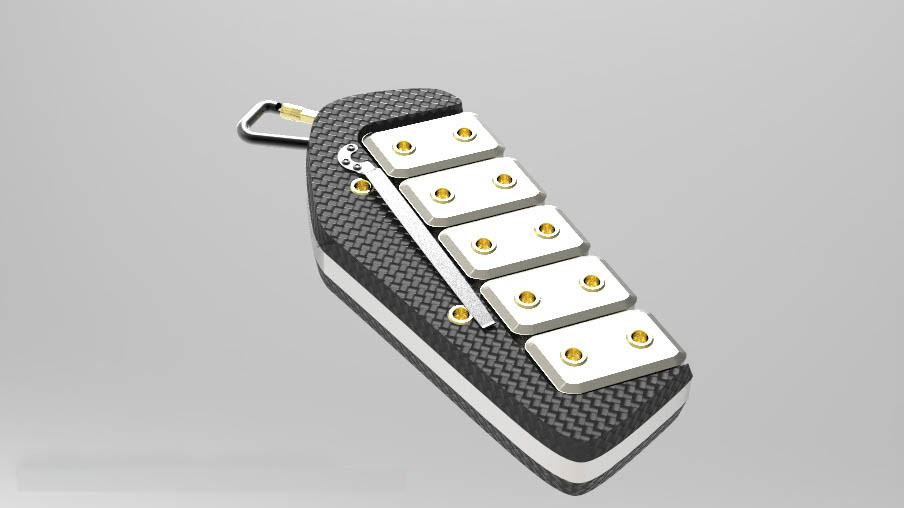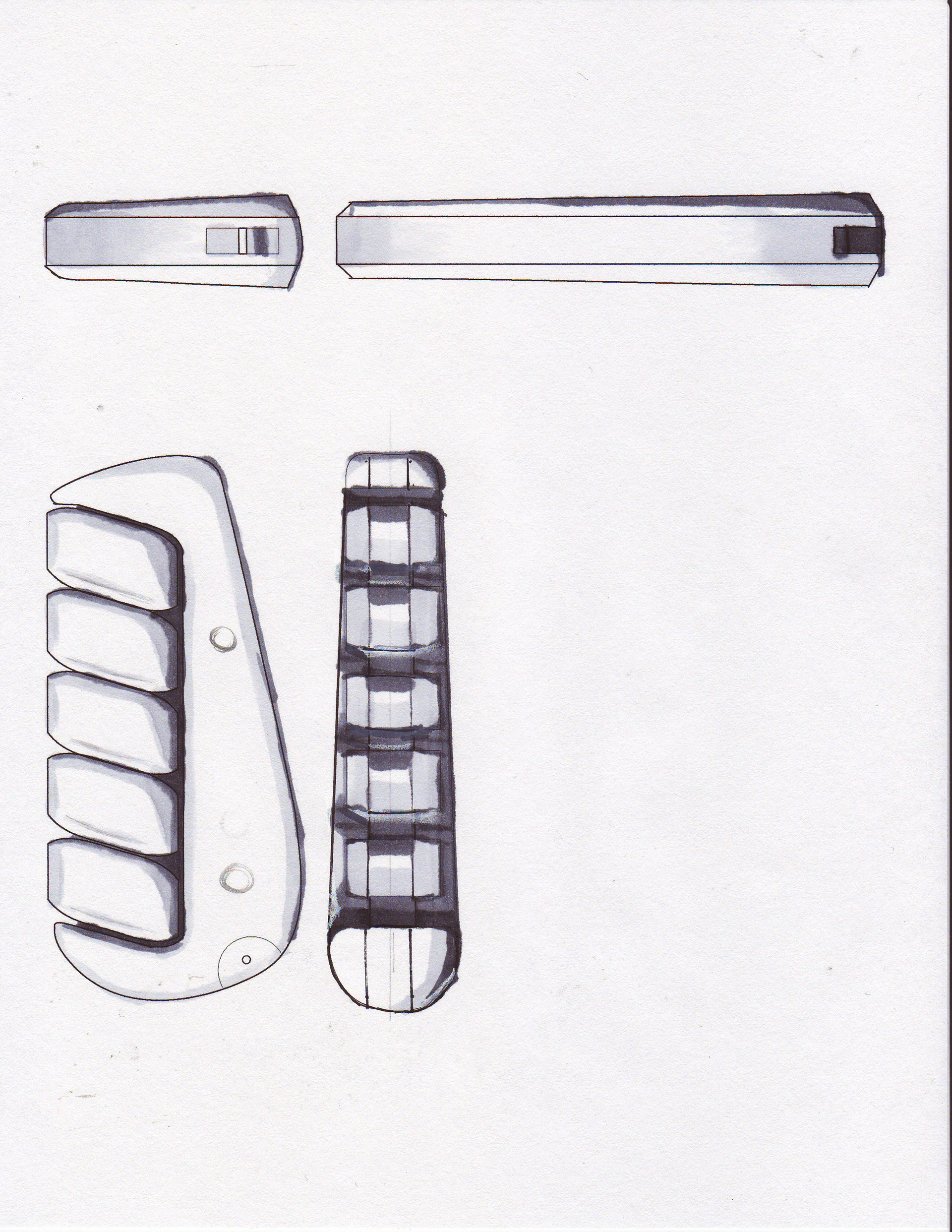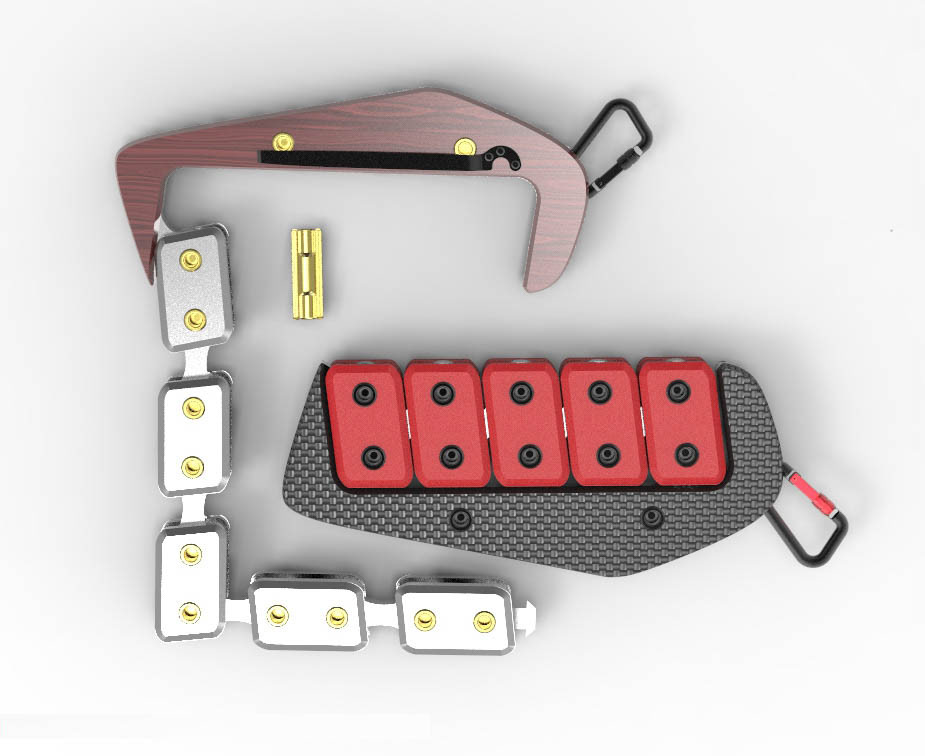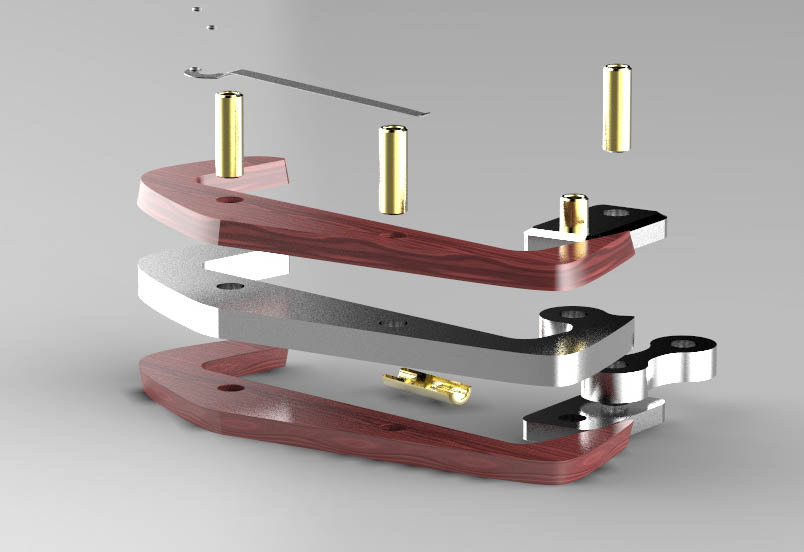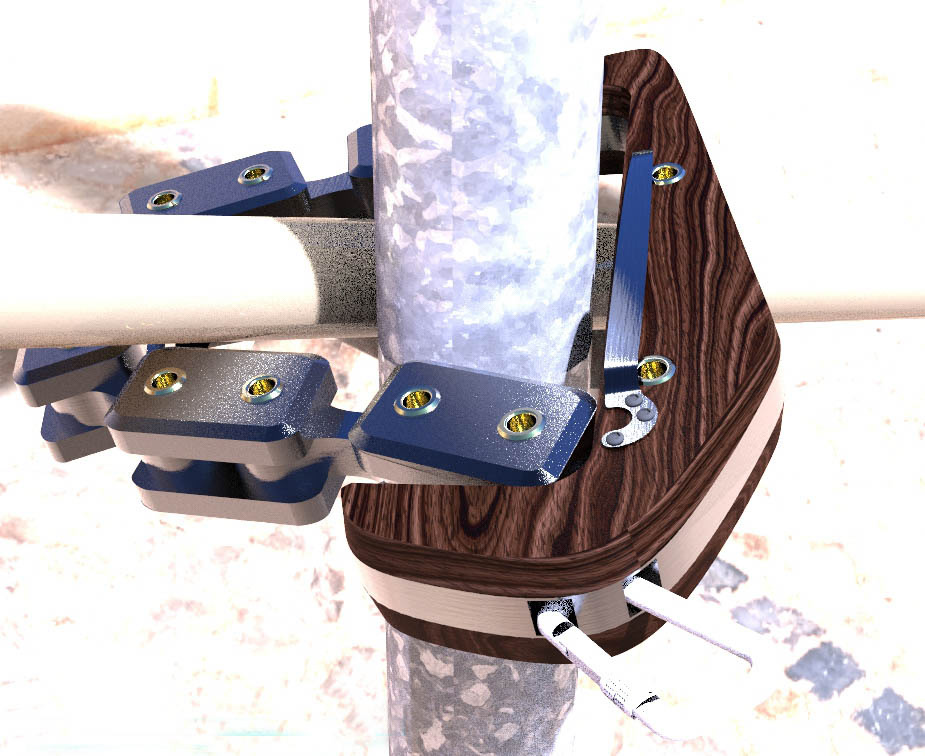 Controversial BMX saddle
Just for fun some really early work (first design ever) was a saddle designed for barspins, chilling at the skatepark, and turndowns — not seated pedaling. The concept lends itself nicely to a few ski bikes I doodled too.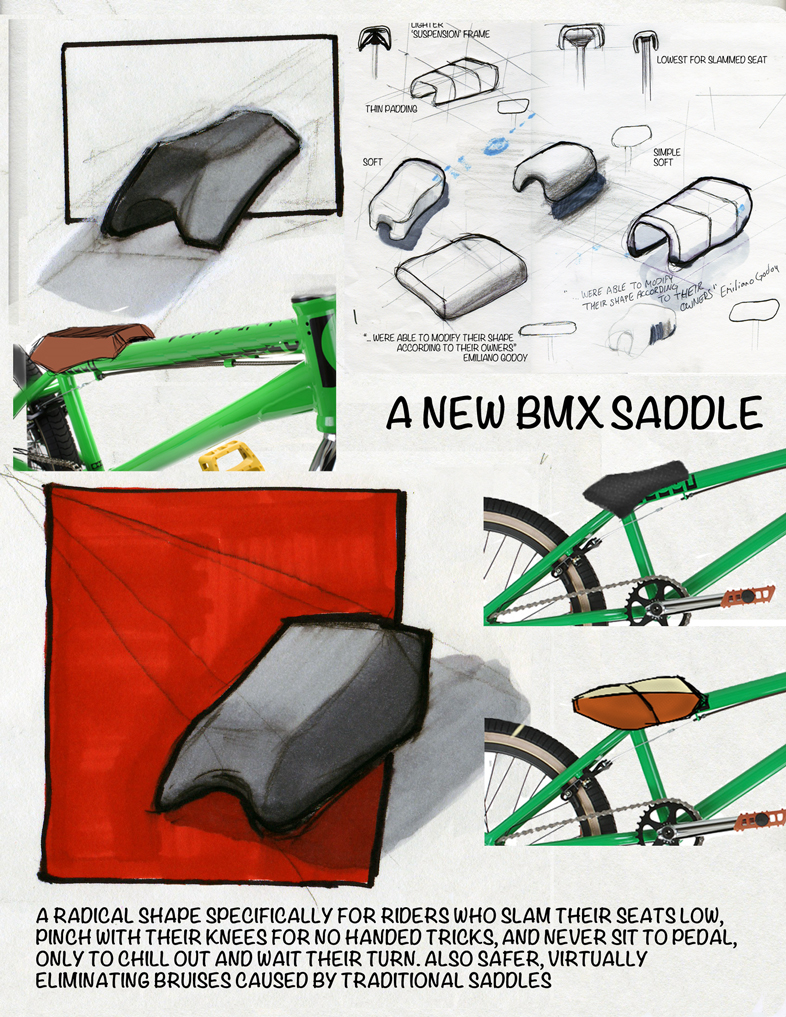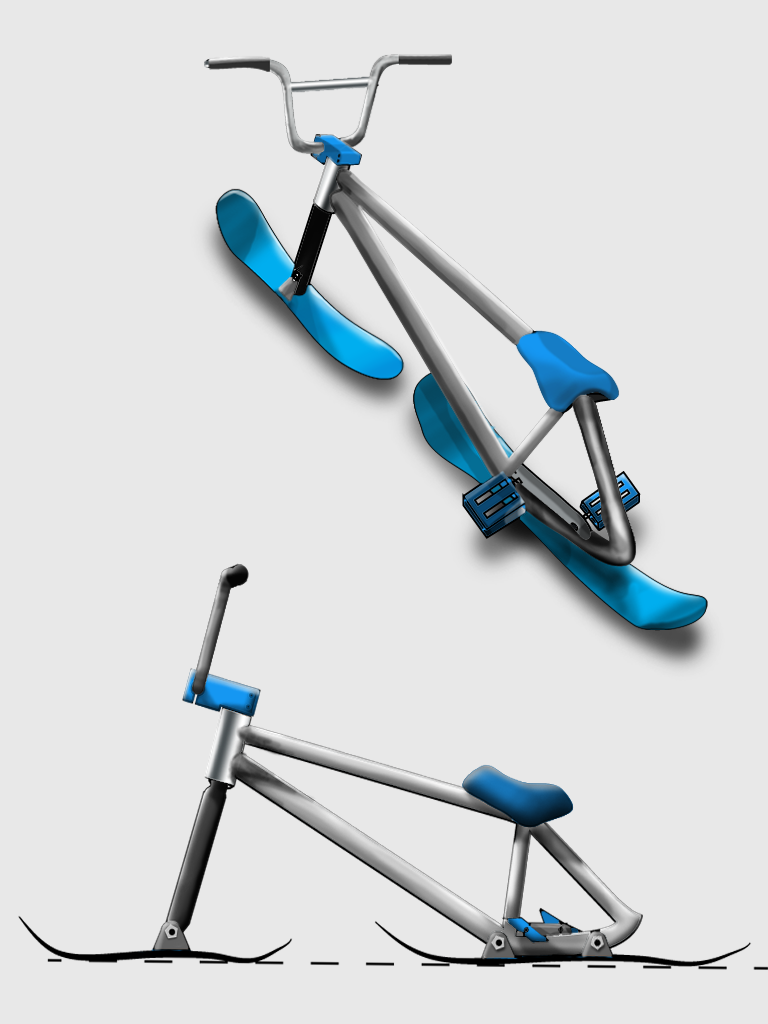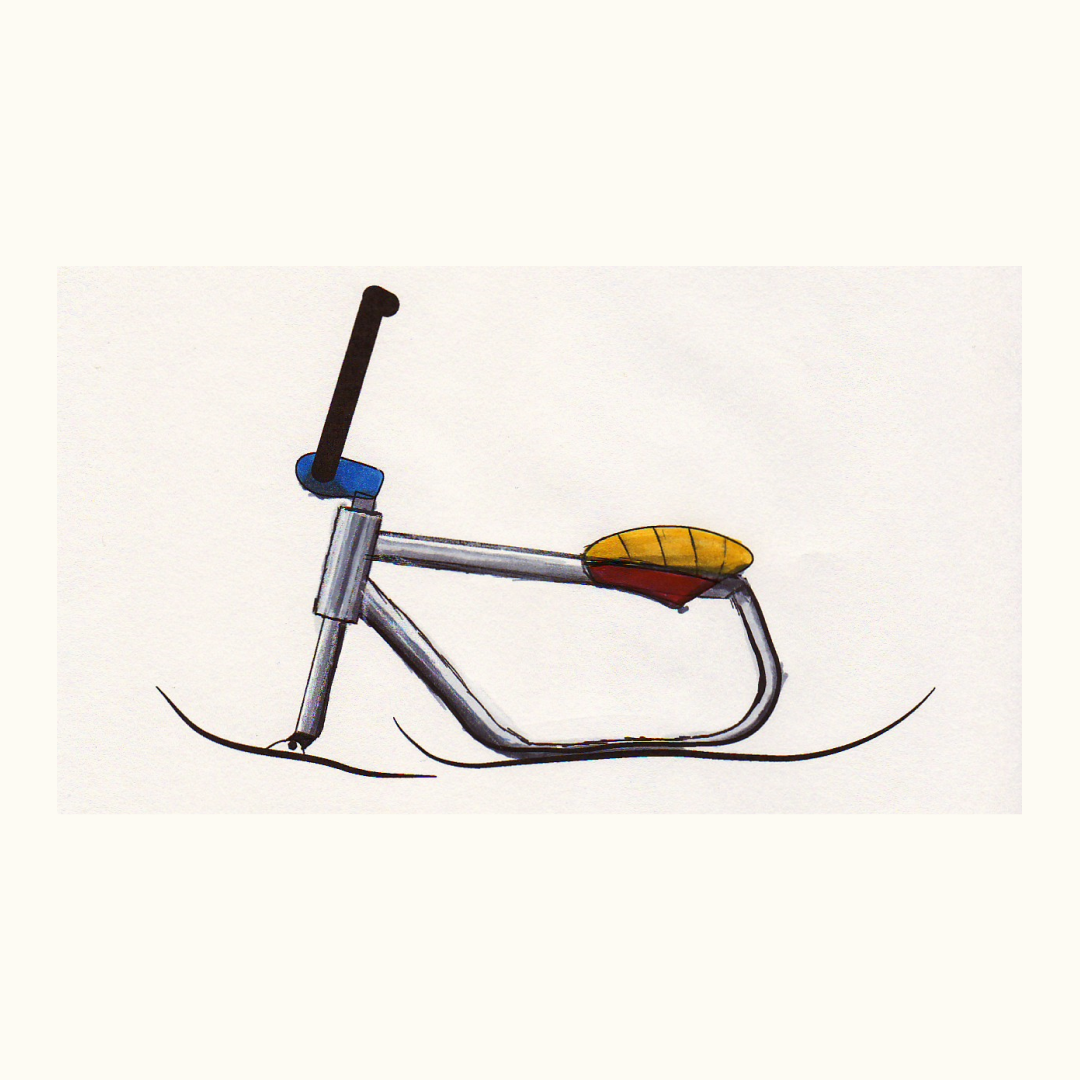 Marc 1 cruiser

Filet brazed cruiser built at United Bicycle Institute